Windows on ARM is the future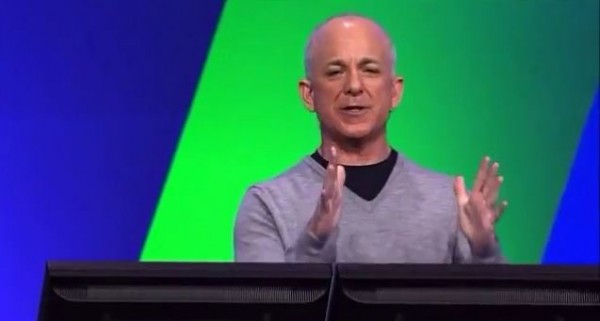 In September, about a month before Apple's cofounder died, I asserted that "Steven Sinofksy is the new Steve Jobs". Jobs' on-stage presentations, and the "reality distortion field" with them, are legendary. But chatter and buzz can fill the InterWebs, without seemingly magical Apple events. Sinofsky's blog post, "Building Windows for the ARM processor architecture", while hardly a compelling title, is Microsoft's manifesto for this decade. People are talking, chatting, buzzing -- and they should be.
Microsoft is in the process of rebuilding Windows for the post-PC era, by stepping back from its core roots -- Intel processors -- and embracing ARM. Windows will still run on x86 processors, but there's now little doubt that, without major chip changes from AMD or Intel, Wintel is legacy and ARM is the future. The architectural change opens up mobile device categories, even Windows 8 on smartphones, that the OS can't effectively reach today. Essentially, Microsoft is betting the flagship operating system's future on ARM. Sinofsky made a big statement in a small way -- nothing more than one of the longest blog posts you'll read ever (It's more than 8,000 words, closer to 9,000 really, which is enough to publish as a Kindle Single).
ARM-twisting x86
"With Windows 8, we have reimagined Windows from the chipset to the experience -- and bringing this reimagined Windows to the ARM processor architecture is a significant part of this innovation", Sinofsky explains. "Expanding the view of the PC to cover a much wider range of form factors and designs than some think of today is an important part of these efforts".
Sinofsky maintains Microsoft's commitment to x86: "We have had a deeper level of collaboration with Intel and AMD on the full breadth of PC offerings than in any past release". But the core context is about the PC, such as ultrabooks, and not the new category of mobile devices, which include media tablets, where ARM is so successful today and where Windows has little presence.
As such, he concedes: "We created WOA to enable a new class of PC with unique capabilities and form factors, supported by a new set of partners that expand the ecosystem of which Windows is part". In other words: Beyond the PC as businesses and consumers think today. He repeatedly describes the new operating system as "reimagined Windows", which says much about Microsoft's vision.
That vision means more choices, and likely more confusion with it, for customers, developers and other partners. Microsoft announced Windows support for ARM processors during Consumer Electronics Show 2011 and expanded on the vision during September's BUILD developer conference. All along it seemed like there would be one Windows for both processors, as Microsoft put so much emphasis on x86 backward compatibility. But Sinofsky, who is president of the Windows & Windows Live division clarifies: Windows on ARM is a separate edition. While not disclosing actual SKUs, Sinofsky is clear about WOA being its own product.
Who Needs Windows 8?
The reasons for this aren't just strategic or logistical. They're legal, too. US courts narrowly defined Microsoft's Windows monopoly as being on "Intel-based" PCs. ARM moves Windows out of the antitrust crosshairs and allows Microsoft to do some quite unexpected things (which I'll explain in my next post). It's another reason why ARM is the future of Windows -- or the beginning of it -- when, or perhaps soon after, v8 ships later this year.
Unless, I misunderstand, the separation is finer still. Windows on ARM is not Windows 8. Sinofsky references them separately several times in his manifesto. For example, describing benefits of the new Metro UI over the desktop motif: "WOA (as with Windows 8) is designed so that customers focused on Metro-style apps don't need to spend time in the desktop". Microsoft isn't doing away with the desktop, just diminishing its relevance.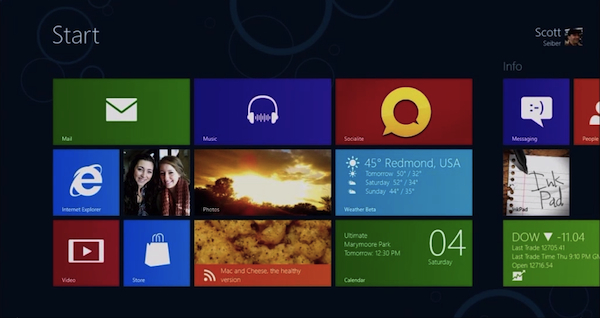 That's all part of prepping Windows for new device classes. It's vitally important to understand what this means, because Sinofsky waffles in his explanation -- perhaps to calm customers or partners clinging to the Windows, applications, processes and hardware they've got. But the undercurrent is clear, Windows on ARM changes everything for customers and partners that let it.
For example, "One of the new aspects of WOA you will notice is that you don't turn off a WOA PC", Sinofsky presents. "WOA PCs will not have the traditional hibernate and sleep options with which we are familiar. Instead, WOA PCs always operate in the newly designed Connected Standby power mode, similar to the way you use a mobile phone today". It's a brave new world, baby. Embrace it.
Developers, Developers, Developers
Suddenly the Windows 8 Developer Preview distributed in September takes on new significance looking at WOA and preparing for the renewed emphasis on native code. Sinofsky writes:
WOA has all the WinRT capabilities present in the Windows Developer Preview, and all the tools and techniques that you can use to build new Metro style apps for x86/64 are available to developers to also target WOA. Developers can use our tools to create native C/C++ code for maximal performance and flexibility, in addition to the C#, XAML, VB, and HTML5 based tools, to target apps for WOA, so long as their code targets the WinRT API set.

Additionally, developers with existing code, whether in C, C++, C#, Visual Basic, or JavaScript, are free to incorporate that code into their apps, so long as it targets the WinRT API set for Windows services. The Windows Store can carry, distribute, and service both the ARM and x86/64 implementations of apps (should there be native code in the app requiring two distributions).
Additionally, Windows on ARM will demand much more of all Microsoft partners. Actually, the undertaking is enormous. Because of ARM architecture and strategic and logistical choices Microsoft makes, WOA devices will be more like integrated end-to-end hardware, software and services projects than are PCs today -- and that applies to computers as (and in some ways more) smaller devices.
"Because of the necessarily tight connection between SoC [System on a Chip], peripherals, firmware, and the OS, WOA PCs should be thought of as joint engineering that goes well beyond industry partners merely collaborating", Sinofsky explains. "A WOA PC will feel like a consumer electronics device in terms of how it is used and managed".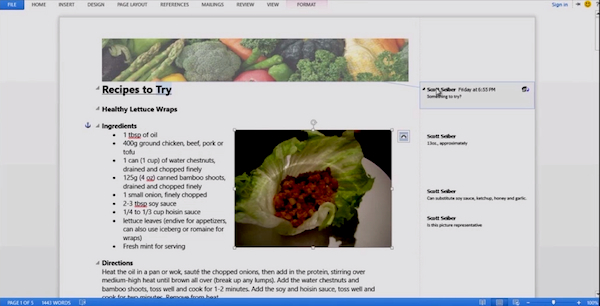 PC as CE
The point: Windows on ARM will require tight integration along the hardware and software stack, something Apple succeeds at by controlling everything and something Microsoft hopes to achieve by working with partners. Android is model for success. Google controls the operating system, around which mobile manufacturers create smartphones and tablets running on ARM processors. They're CE devices, not PCs.
However, Google works with partners experienced in producing consumer electronics or CE-like devices on ARM. This will be mostly new to Microsoft's core Windows PC partners. Can they adapt? Will new CE partners make ARM PCs? Those are questions to be answered in the future, and they will determine whether or not Windows on ARM tablets, for example, can make inroads against iPad.
Keeping to the consumer electronics approach, "WOA will not be available as a software-only distribution", Sinofsky emphasizes. That's right, Windows on ARM will come on new devices and will not be separately sold in stores.
There, Microsoft will imitate Apple. "WOA PCs will be serviced only through Windows or Microsoft Update, and consumer apps will only come from the Windows Store, so you never have to worry if a program will run because you are not downloading or installing from a DVD outside of the store experience", Sinofsky writes.
Make no mistake, Windows on ARM opens up a different path for the PC and the devices that augment or replace it. For Microsoft, and eventually its customers and partners, Windows on ARM is the future.