Obama's 2013 budget: SOPA rises from the grave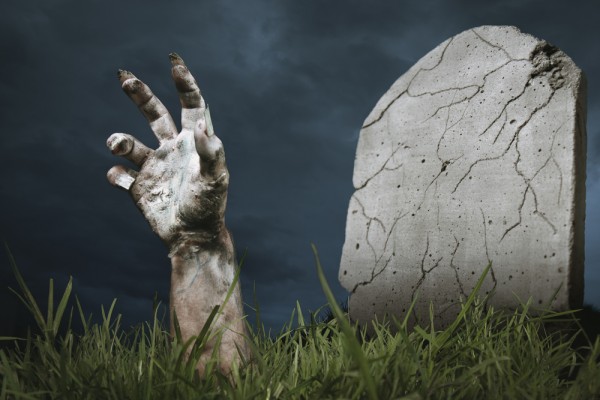 While the White House in January signaled deep concerns about the Stop Online Piracy Act (SOPA) and PROTECT IP Act (PIPA), President Barack Obama's 2013 budget proposal suggests that he still plans to push for wider enforcement of intellectual property, a concession to the entertainment industry that could prove critical to his reelection efforts in 2012.
Last month, coordinated protests erupted across the Internet as prominent websites, Wikipedia among them, blacked out for 24 hours. Protesters argued that either bill, if passed into law, would greatly impede free speech and give the Justice Department unprecedented powers to censor the Internet. Those hailing victory over SOPA and PIPA should have a look at back-door enforcement championed by the White House.
The Justice Department's overall budget will remain flat at $27.1 billion in "discretionary spending" for 2013. Enough funds have been moved around, however, to allow the Administration to ask for $5 million to hire 14 new employees -- nine of those attorneys -- to focus on intellectual property issues.
Obama made a similar request last year, asking for $3 million for six new hires. While seemingly an about-face on an issue that has been front and center in Washington recently, the amount of money that makes it into the campaign coffers of the President and Congress suggests a correlation.
Industry executives said in January that they were ready to tighten up the purse strings over Obama's stance on the issue. "There's been no greater supporters of him than we've been from the first day and the first fundraisers continuing until he was elected", an industry executive tells Deadline. "We all were pleased. And, at its heart institutionally, Hollywood supports the Democrats. Now we need the administration to support us".
How else to support your campaign donors by stepping up efforts to combat what they see as a major issue that they expect progress on? It's not too hard to believe.
Obama's apparent bow to industry pressure seems to reflect this political reality. Either way, the Justice Department is spinning it as an overall increase in intellectual property cases. "We think this is an area that really needs some focus and some efforts and increases in the future", Deputy Attorney General James Cole says.
The question now is whether a divided and acrimonious Congress will go for Obama's request. Congress cut out the request for more intellectual property enforcement last year, and being an election year both sides are looking to score political points.
It looks likely that any budget coming out of the Obama Administration is sure to be altered dramatically. Case in point? While Democrats were applauding the more progressive aspects of Obama's plan, Republicans shot it down in no uncertain terms.
"Somebody asked me if this budget was 'dead on arrival'", Sen. Jeff Sessions (R-Ala.) told reporters at a press conference held Monday. "No, no it's not dead on arrival, it's debt on arrival".
Photo Credit: Fer Gregory/Shutterstock