Windows 8 Consumer Preview: 1 million downloads first day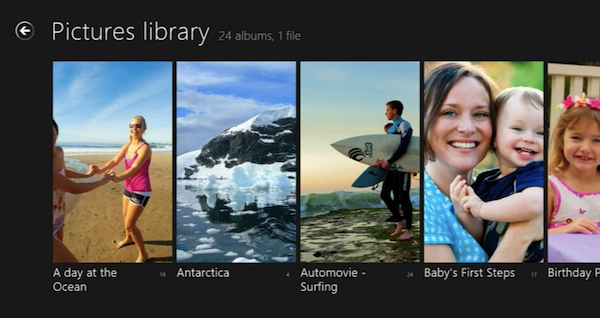 That's the official count as delivered rather surreptitiously via the Building Windows 8 twitter account. I guess some things just can't wait for a press release or blog post.
The tweet: "One day later...one million downloads of the Consumer Preview".
Considering this is pre-release software and a hefty download, 1 million is an impressive start for Microsoft.
The Redmond, Wash.-based company unveiled Windows 8 Consumer Preview on Leap Day, during Mobile World Congress in Barcelona Spain. The Preview follows another, for developers, released in September 2011. During yesterday's media launch event, Windows and Windows Live president Steven Sinofsky said that Microsoft has made 100,000 code changes between the previews.
The rush to download the software isn't surprising. Not since Windows 95 has the operating system changed so much, and the change is far from over. Separately, Microsoft is testing Windows on ARM, which leaves behind legacy apps as Microsoft attempts to push the Windows paradigm forward -- to cloud-connect devices, which includes non-PC form factors. Windows on ARM is the future of Microsoft operating systems, but the transition will be long for anyone relying on legacy code.
Both operating systems share similar user interface motif, Metro, although Windows 8 also has a desktop motif to support legacy apps. But something is missing from the desktop -- the Start button introduced with Windows 95 and refashioned for Vista. Microsoft is pushing instant-on capabilities in Windows on Intel or ARM processors. Who needs a Start button if the PC is always on?
Metro is a tile-like user interface with active content behind it. In many ways the approach fulfills Microsoft's Active Desktop vision that failed during the late 1990s. Not surprisingly, reaction to Metro is mixed, if BetaNews commenters are any measure. From a look elsewhere around the Web, I'd say they are.
But in a brilliant commentary today, BetaNews reader and software developer Robert Johnson explains why Metro is so important and Microsoft's user interface approach is truly visionary. He writes:
Microsoft is blazing a bold new path into a future where chrome is used when appropriate (Office, Visual Studio, etc.) and when it's not necessary (Metro apps). This is why so many people don't like Metro. The don't like the apps. They don't like the start screen. It's way too different from what they're used to. But I can't help but think that regardless of how many of us go kicking and screaming into the future of software interaction, Microsoft is on the right track.
Metro represents something else. It is the bridge from past to future, and the future is Windows on ARM or Intel processors without legacy code, and that's a transition years -- even a decade or more in process. Consider that more than a decade after launch, Windows XP is still the most widely-used operating system. XP and Windows 7 still look much alike. Metro is an alien being.
BetaNews reader frankwick expresses a sentiment I expect to hear lots among IT managers: "I would lose my job if I deployed Win8". He responds to Robert's commentary:
I agree that it is forward thinking. I am glad they are thinking differently. What I do not like is how they are crippling the traditional desktop in favor of the touch UI. I manage 7,000 desktops and cannot imagine unleashing Win8 (in its current form) to my users. I have users that sit in an office, sit in trucks, and work in plants. Can you imagine what would happen if I gave them a computer without a Start button?
Change will be hard, and Microsoft is courageous to attempt it.
Perhaps Microsoft can boast 2 million downloads tomorrow or even the next day. My question: How many of those 1 million downloads will still be used a week from now or a month?