Apple sold 172 million 'post-PC devices' in 2011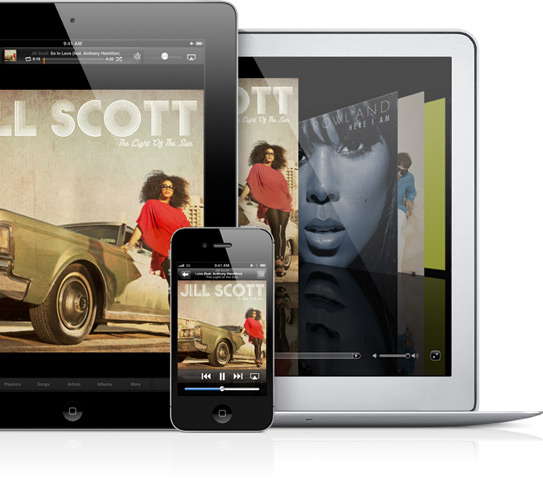 Last year's iOS device sales reached 172 million, Apple revealed today during a special media event for the third generation iPad. CEO Tim Cook said "Post-PC devices" account for 76 percent of Apple revenues.
Apple ended 2011 with 315 million cumulative iOS device sales. A week ago, Google said that cumulative Android device sales had reached 300 million, with 850,000 activations per day.
Android and iOS are engaged in a brutal platform war that likely will define the next major computing era (much still depends on what Microsoft accomplishes with its next-generation Windows PC and mobile operating systems). By activations, Android sets a brisk pace for iOS. "We get an activation rate of one million per day by mid August of this year," Asymco's Horace Dediu says about Android. "If it continues then we could see 1.5 million per day by end of 2013".
For iOS device sales, 2011 was the break-out year -- 156 million, according to Asymco's calculations. The real figure is 16 million higher. By my math, then, Apple sold 54.6 percent of all iOS devices in a single year, which indicates considerable accelerated momentum. During fourth quarter alone, Apple sold 62 million iOS devices, Cook said.
According to company financial filings, for calendar 2011, Apple sold 92.95 million iPhones and 40.45 million iPads -- generating $61 billion and $24.95 billion revenue, respectively. For all calendar 2011, Apple generated $127.84 billion revenue. The two products accounted for 67 percent of the company's sales for the year (again referring to calendar and not Apple's fiscal year, which is offset by one quarter).
Cook didn't specify fiscal versus calendar year. I assume calendar for now.