Apple looks like an angel after Motorola's outrageous patent demands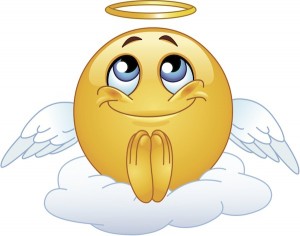 Apple and Motorola held talks late last year to settle the patent row between the two companies but Motorola's demands blew up the deal, legal filings now indicate. The revelations are part of documents from the European Union's review of the merger between Google and Motorola, and essentially flips the argument that Apple is the patent bully in this mess.
Motorola gets a pass in the patent row that has become a crippling plague in the technology sector, while Apple is continuously beat up by pundits with an ax to grind. But Motorola's demands are so out of line it's almost comical: for Apple to gain access to Moto's standards-essential patents, it has to license all of its own porfolio.
That's right: every single patent Apple owns. Computing, software, its music-related patents -- all technologies Motorola would never ever use. Naturally Apple told them to shove it, because such a demand is absolutely ludicrous.
"Apple also argues that its refusal to accede to this demand led Motorola Mobility to sue Apple in an attempt to exclude Apple's products from the market", the document reads. So who becomes the patent bully now? It's certainly not Apple in this case.
These patents are supposed to be licensed under so called "fair, reasonable, and non-discriminatory" terms (FRAND). FRAND was set up by standards bodies to prevent abuse of intellectual property that is included within established standards. There's nothing 'FRAND' about what Motorola demanded. In fact, it makes a mockery of the whole process.
You may be asking, why would the European Union then approve Google's merger with Motorola, knowing full well of the way in which the wireless pioneer acted? Competition Commission regulators did not find reason to believe the search giant influenced the proceedings. "In this context it must be noted that those proceedings were instigated by Motorola Mobility prior to this transaction taking place," the agency found. "The Commission has no evidence to demonstrate that Google has determined (or indeed made worse) Motorola Mobility's conduct in existing litigation".
That's all well and good, but it does now seem like with Google behind it, Motorola's hyperagressive patent strategy will only kick into overdrive. From the statements of Google on top of this, that doesn't look to change: Google's already said it will maintain Motorola's patent defense strategies. This patent row is only about to get worse.
Photo Credit: Yayayoyo/Shutterstock