PC shipments rally for big (cough, cough) 2% growth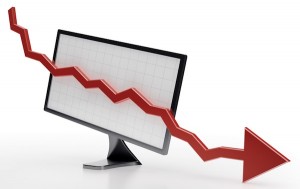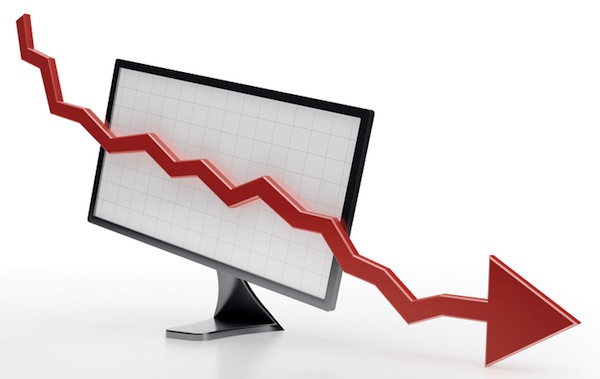 Well, if fourth quarter PC shipments were bad (and they were), Q1 was not so bad, according to preliminary data Gartner and IDC released today. Woohoo, break out the sparklers, IDC put year-over-year growth at 2.3 percent, but only 1.9 percent by Gartner's estimates. Somebody cue up "Nearer My God To Thee", because the Titanic tragedy's centennial anniversary feels timely. Is the PC market suddenly sinking?
IDC already called 2011 the worst year for PCs since 2001, when recession robbed manufacturers and retailers of Christmas and set off a chain of profit warnings, including Apple and Microsoft. There are no profit warnings this time around, just plenty of misery. Well, unless your business is selling so-called Post-PC devices, like smartphones and tablets.
Microsoft and Windows OEMs can no longer blame the hard drive shortage, which had a "limited impact on PC supply", Mikako Kitagawa, Gartner principal analyst, says. Limited means select segments, such as low-cost notebooks, which didn't sell well anyway.
"The consumer segment continued to be a drag on market growth, as PC demand was low", Kitagawa says. "Questions remain on whether low-end systems can attract consumers, as their attention has moved to other devices". Reiterating previous observations, Gartner again highlighted smartphones and tablets as leaders among those "other devices".
"Slow growth in the US shows that despite interesting and new form factors like all-in-one (AIO) desktop PCs and Ultrabook-class notebook PCs, the market remains conservative and focused on replacements", Loren Loverde, IDC vice president, says. Replacements don't just refer to necessary PC upgrades but tablets being used to supplement existing PCs. The devices replace behavior rather than the older computer.
Still, both analysts expressed optimism for the holidays -- and, whoa, if they're wrong the Good Ship PC really could join Titanic at the bottom of the Atlantic. "We expect PC shipments to pick up significantly by the fourth quarter and beyond as HDD supply and pricing are normalized, Windows 8 is launched, and replacements pick up", Loverde says. But "the US PC market is likely to remain constrained at least until the launch of Windows 8, which is expected in the fourth quarter of 2012".
Kitagawa isn't as optimistic:
The first quarter of 2012 was a transitional period as the PC industry is awaiting two big releases: Intel's Ivy Bridge and Microsoft's Windows 8. Both are expected to be launched this year. Although these new releases are not expected to stimulate demand as much as the industry hopes, they will affect PC supply so that there will be artificial supply control before and after the product releases. There will be few products rolled out into the market until these major releases have taken place.
Looking at the hard numbers, global PC shipments reached 87.1 million units in first quarter, according to IDC and 89 million by Gartner's reckoning. IDC says US PC shipments grew 1 percent year over year to 16.57 million. Gartner: Shipments fell 3.5 percent to 15.5 million. There's big disparity in those numbers. Well, there are reasons why they're called preliminary.
US share leaders: HP, Dell and Apple. HP share was 28 percent, according to IDC and 29 percent according to Gartner. Dell: 21.7 percent and 22.3 percent, respectively. IDC put Apple market share at 10 percent and Gartner at 10.6 percent.