Apple defends ebook price-fixing by calling Amazon a monopoly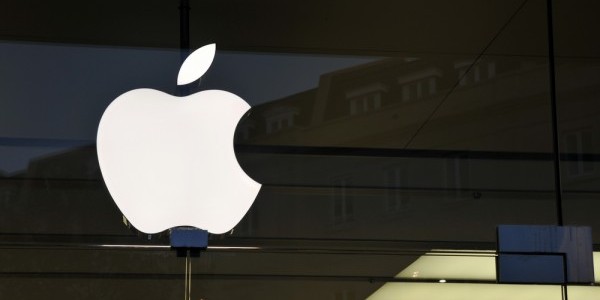 Apple shot back at critics and the Justice Department late Thursday, denying claims that it colluded with publishers to keep the price of ebooks artificially high. Even more interesting? The Cupertino, Calif. company took a veiled shot at Amazon, saying its actions were necessary to break up the retailer's monopolistic grip on the industry.
These claims are interesting considering the same argument can be made against many of Apple's own key businesses. The Cupertino, Calif. company controls 70 percent of media downloads according to Nielsen, while Gartner says Apple's iPad holds 61 percent of the tablet market. The App Store makes a dollar for every 23 cents generated by Google Play, according to mobile advertising firm Flurry. By what measure is monopoly then?
"The DOJ's accusation of collusion against Apple is simply not true. The launch of the iBookstore in 2010 fostered innovation and competition, breaking [a] monopolistic grip on the publishing industry", Apple spokesperson Tom Neumayr says. "Since then customers have benefited from ebooks that are more interactive and engaging. Just as we've allowed developers to set prices on the App Store, publishers set prices on the iBookstore".
In 2010, Credit Suisse pegged Amazon's market share at 90 percent of the market, but this was mainly due to the fact its Kindle at the time was pretty much in a world of its own. Since then Amazon's share has fallen to about 60 percent due to higher competition, but that still doesn't explain away the wording of Apple's contracts.
Neumayr's claim that publishers were able to set prices on the iBookstore is true, but in a roundabout way. Publishers are indeed permitted to set the price of ebooks in iBooks, but that price then is the price every other online bookseller must sell the book at. This is because of Apple's agreements.
As we've discussed previously, Apple's agreements include a "most favored nation" clause. That clause essentially states that the publishers cannot allow any other retailer to sell the books cheaper than iBooks. This forced Amazon and others into agreements where the publisher set the price, and in turn caused the price of ebooks to jump.
While among legal experts there now seems to be some question as to whether Apple's moves actually put it at risk of antitrust violations, the company certainly has some vulnerability to associated conspiracy charges for assisting the publishers in forcing Amazon and others into new agreements more beneficial to its bottom lines.
Publishers claim that the agency model was necessary to grow the market -- i.e., they weren't making enough money to make releasing ebooks in volume a viable business. HarperCollins, one of the publishers that has settled with the DOJ as well as another lawsuit brought by state attorneys general, said as much in a statement to the press Thursday.
"After HarperCollins adopted the agency model in 2010, the ebook market exploded giving consumers more choices of devices, formats and prices that would never have existed but for the agency model", the company claims, without giving any solid reasoning why. One could safely assume however that these publishers didn't see large enough profits, so they held back.
Despite disagreements among legal experts as to Apple's culpability here, settling still seems like the best option. Again, fighting antitrust suits are expensive, and even if Apple defeats actual antitrust charges, it still appears as if there is some basis for a conviction on lesser ones. Either through a settlement or a conviction, it's going to cost some money on Apple's part. Why not stop the bleeding now?
Photo Credit: 1000 Words / Shutterstock