Microsoft releases System Center 2012 to manage private clouds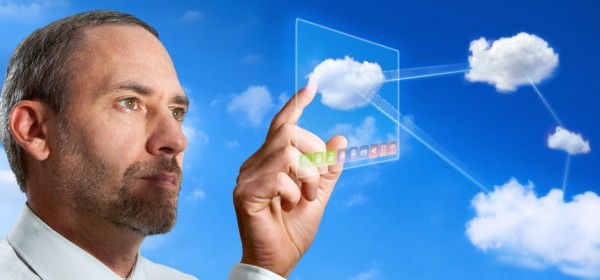 Microsoft is pushing the cloud heavily at this years Microsoft Management Summit in Las Vegas, and its private cloud offerings are taking center stage. The company announced the general availability of System Center 2012, its private cloud management platform.
Private cloud deployments are exactly what the name entails -- for consumption internally -- and can be hosted either internally or by a third-party provider. System Center's public cloud equivalent is Windows Intune, which launched last March.
System Center is made up of eight parts. Among them: System Center Configuration Manager gives users the ability to manage non-Microsoft devices within the private cloud, while Virtual Machine Manager will manage virtualization deployments within the cloud. Additionally, System Center App Controller will assist in management of the cloud itself.
Other components include:
Operations Manager, a datacenter management tool
Data Protection Manager
Service Manager, aimed at helping IT deployments to increase productivity with the private cloud
Endpoint Protection, a cloud anti-malware and security solution
Orchestrator, Microsoft's cloud workflow management application
"Microsoft cloud solutions such as System Center 2012 are also helping IT address the consumerization of IT", corporate vice president Brad Anderson says. "We take a 'people-centric approach' that empowers end-users to employ any device, anywhere, boosting productivity while providing you with governance and control".
System Center already has some successes under its belt. Anderson highlights three companies that see efficiencies as a result of System Center and Microsoft's private cloud. New York-based luxury car service Empire took its dispatch to the cloud and saved 50 percent in datacenter costs; Apartments.com uses the private cloud to power its apartment search capabilities and saved 75 percent in licensing costs.
"There is a feeling of optimism in IT and excitement about the benefits of cloud computing", Anderson writes in a TechNet blog post. "What I hear now is you are still worried about the challenges, but you see how cloud computing can help you and your IT departments deliver more business value to your companies than ever before".
Two versions of System Center are available. Standard will support two operating environments, while DataCenter supports an unlimited number. The software is generally available starting Tuesday. A 180-day trial of System Center is available, and pricing begins at $1,323 for Standard and $3,607 for DataCenter.
Photo Credit: Alexander Kirch/Shutterstock