Microsoft refreshes Windows Intune, debuts cross-platform mobile device management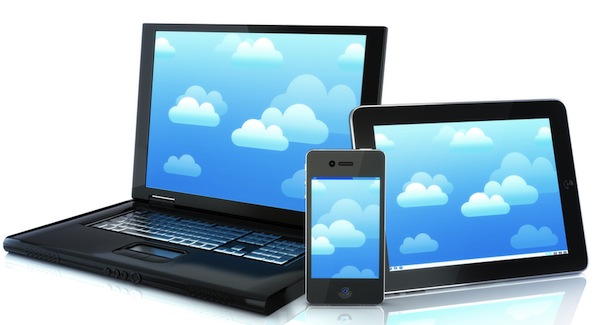 Tuesday at the Microsoft Management Summit in Las Vegas the topic was the private cloud and the public availability of System Center 2012. Microsoft switched gears on Wednesday and revealed details on the next version of Windows Intune, its public cloud offering.
Wednesday's Intune release is a beta version limited to 10 PCs. It will support all versions of Windows after XP Service Pack 3, but is currently incompatible with Windows 8, and "will not support Windows 8 until after it is generally available" according to the company.
Intune is targeted towards small and medium businesses, and offers hardware, software, and security monitoring in the cloud. In some ways, Intune is the browser-based version of System Center at a far cheaper price. IT administrators can deploy Intune for $11 per seat.
Microsoft wants to adapt Intune to the realities of today's workplace, where users bring their own devices into the workplace. "Whether corporate or user-owned, one of our goals with Windows Intune is to help manage and secure mobile devices without adding onerous cost and complexity", Intune marketing chief Eric Main says. As a result, the option to manage up to four mobile devices per seat is now included at no additional cost.
Integration with both Windows Server Active Directory and Microsoft Exchange Server is included in this release. This permits IT administrators to manage policies for devices even if they are not owned by the organization, and allow for security functionality such as remote wipe to be activated in the event a device is lost.
These features will work on any device that has Exchange ActiveSync support, meaning Intune will be able to manage both iOS and Android devices in addition to any Windows-powered devices in the organization. Microsoft says it will support Windows Phone 7, iOS 4.0 and later, and Android 2.1 and later for mobile device management.
The third refresh of Intune includes enhancements in user management. From the web-based console, administrators can now manage software for individual users through connectivity with Windows Azure's Active Directory. This will also keep user accounts and security groups synchronized with Intune for easier administration.
Azure Active Directory is described by Microsoft as a platform to "bring your applications to the cloud easily. You can enable single sign-on, security enhanced applications, and simple interoperability with existing Active Directory deployments using Access Control Service (ACS)".
Finally, Microsoft is enabling a self-service portal that permits users to download and use apps and tools authorized for use on the network. What apps the user has access to can be tailored based on the user group the account belongs to. "This enables IT to post apps that users might want to use, rather than push out to their PCs", Main explains.
"With Windows, our goal is to give end users the experiences they love and offer enterprise grade solutions that organizations need", Main says. "The next release of Windows Intune will do just that – it will help solve the consumerization challenge that businesses are facing today, and because Windows Intune is cloud-based, partners and customers get to take advantage of innovations as soon as they're available".
Photo Credit: Digital Storm/Shutterstock