Android rises over fallen iPhone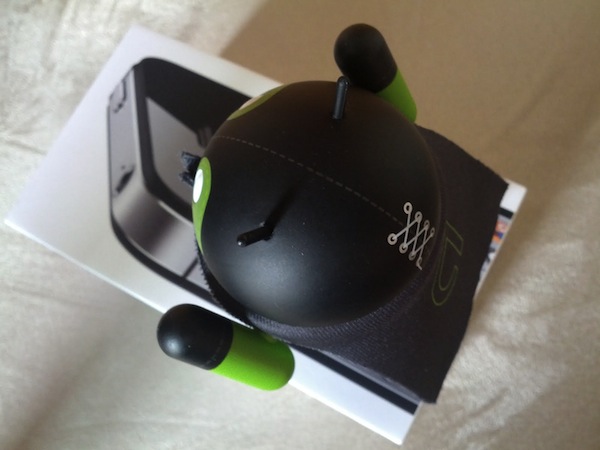 I must really be asleep at the wheel. How could I have possibly missed this nearly week-old sales data: iPhone's fourth-quarter sales surge against Android was a blip on the screen. Chock it up to iPhone 4S launch combined with the saddest of sales motivators: Rock star's death halo, where album sales soar following an artist's death, or in this case iPhone following Apple cofounder Steve Jobs' tragic passing. Perhaps you have another reason. Regardless, sales don't lie.
Android smartphone OS market share, as measured in actual sales to people (and not shipments to stores), reached 61 percent during Q1 compared to a measly 29 percent for iOS/iPhone. That's a dramatic turnabout from fourth quarter when Android led by a narrower margin -- 48 percent to 43 percent. Still, like fourth quarter, the top-three selling smartphones were iPhone, iPhone and iPhone, as in 4S, 4 and 3GS in that order.
"After some release of pent-up demand from customers adopting the iPhone 4S, coupled with the company's strength in the holiday season, Apple's share fell in the first quarter, as we've often see it do in the quarter following its introduction of a new handset", Ross Rubin, NPD executive director, says.
Ah, yeah, but declines were never this steep nor iPhone coming so close to finally catching Android. In fact, historical data contradicts earlier projections that both iPhone 4 launches would bring huge share gains. For example, according to comScore, from August to November 2010, iPhone US subscriber share rose less than one point -- to 25 percent. This was during the post-iPhone 4 launch period. Over the next year, iPhone nudged up to about 27 percent average share, while Android soared, whether measured by install base or new purchasers.
Different now: Distribution, particularly availability of lower-cost older models, to a new market of buyers, combined with broadened carrier availability. "Now that the iPhone is available on Sprint, though, the increased carrier coverage has created a higher baseline for Apple's share than we have seen in the past". Baseline is higher, but so is size of the US smartphone market and strength of Android's resurgence. iPhone sales drop was greater compared to Androids' but didn't fall as far.
Nielsen presents smartphone data differently -- market share based on ownership. By that measure, Android is 48.5 percent to iOS/iPhone's 32 percent. That data point validates Rubin's contention about baseline.
Historical perspective: Android share was 39 percent in June 2011 compared to 28 percent for iPhone, says Nielsen. Android share reached 40 percent in July, compared to 28 percent for iPhone. At end of third quarter, 43 percent for Android and 28 percent for iPhone. At the end of December: Android 44.5 percent to iPhone's 25.1 percent share.
Android sales may have crushed iOS smartphones during first quarter, but as measure of install base iPhone is stronger than it has ever been. Meanwhile, Android no longer gains share like Pac-Man. But neither is iPhone nearly as strong as the Apple Fan Club boasts.
For more perspective there is Samsung's continued gains against Apple. During first quarter Apple was top-selling smartphone maker, according to NPD, with 29 percent sales share. But Samsung closes in, at 25 percent share.
"Samsung is the only market leader from the feature phone era to transition to market leadership in the smartphone era in the US", Rubins observes. "Its broad carrier support and advertising, particularly in the ascendant pre-paid segment, have helped it achieve the highest market share among Android handset providers".
Samsung has a three-operating system strategy, which includes home-grown Bada and Windows Phone, but Android is flagship. Samsung's rise counterweights iPhone's increased baseline. Samsung also benefits from far greater distribution and choice of handsets. Then there is Galaxy S III, which launches internationally on May 29 with features eclipsing iPhone 4S.
No matter who rises above whom, competition is good for consumer choice.
Photo Credit: Joe Wilcox