iCloud, iOS 6 and other Apple leaks are all about Facebook's IPO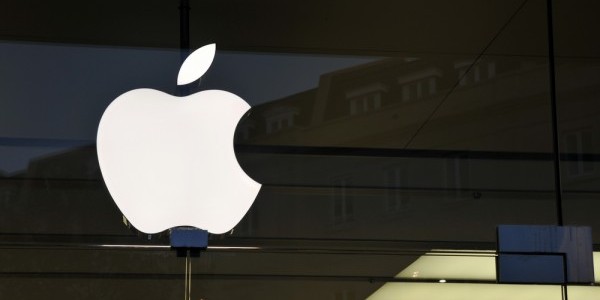 Apple execs all follow the same party line: They don't talk about forthcoming products. But somebody often does, perhaps coordinated with public relations folks or even careful disclosure from someone on Apple's board. Whom isn't so much important as someone does. As I've observed for years, leaks' timings are fairly consistent -- either to lift the share price or steal some other company's thunderous announcement. I can't help but see both in several seemingly strategic leaks, starting with today's disclosure about iOS 6 features.
The Wall Street Journal reports that iCloud will get new photo- and video-sharing capabilities, which include comments and availability outside Photo Stream -- meaning people don't have to own a fruit-logo product to view them. Apple reportedly is extending photo capabilities, while adding video-sharing as feature set. Today's leak follows another -- this one from 9to5 Mac, claiming Apple will dump Google Maps for its own service in iOS 6. Both leaks communicate that Apple is serious about social cloud services and search, and I don't believe they're coincidentally timed, given Facebook's imminent IPO.
Apple's Social Network
Apple is successful for many reasons, but hype is among the most important. The company thrives on rumors and speculation about what's coming next, which helps keep the share price high. Now that Apple is an all-star market performer -- a dramatic change from just three years ago -- shares lift themselves fairly easily. That said, it's still a perception stock, regardless of performance merits. An atomic bomb will drop on the stock market later this week, when Facebook goes public. After seeming years of incessant chatter about Apple's next thing or whether or not shares will hit $1,000 or $2,000 (please, someone live in the moment and get a life), all techdom and business blogs and news sites will turn attention to Facebook.
There is no Apple social network. But iCloud could be the makings of one, should Apple take cues from Google and successful upstarts like Instagram. During last month's earnings call, company execs boasted about 125 million iCloud users. That's far below Facebook's 900 million but lots closer to Google+. Today, Apple's service is more about sync and storage, but the leaks suggest social sharing features will debut during next month's Worldwide Developer Conference.
Coincidentally, or perhaps not, the iCloud features leak comes the same day Facebook announced major mobile sharing photo enhancement -- 3X larger images. If you survey blog and news coverage given to the leak, rumored iCloud photo-sharing plans trump Facebook's real ones.
Facebook's Mobile Problem
As the IPO approaches, chatter about Facebook's mobile strategy increases. According to comScore, in March, US smartphone users spent 441.3 minutes on Facebook, which is more than the greater American Internet population spent from PCs (391 minutes). That's from 78 million unique mobile or about half the total number of unique visitors (159 million).
In an amendent to its IPO, filed last week, Facebook conceded:
We do not currently directly generate any meaningful revenue from the use of Facebook mobile products, and our ability to do so successfully is unproven. We believe this increased usage of Facebook on mobile devices has contributed to the recent trend of our daily active users (DAUs) increasing more rapidly than the increase in the number of ads delivered. If users increasingly access Facebook mobile products as a substitute for access through personal computers, and if we are unable to successfully implement monetization strategies for our mobile users, or if we incur excessive expenses in this effort, our financial performance and ability to grow revenue would be negatively affected.
The problem should be obvious to any Facebook user: Where would mobile ads go? In the desktop browser they're visible but to the side. On mobile there's little place else other than the newsfeed, although I see promise in contextual ads based on searches or location-based services. But they're not really there today. Mobile isn't an opportunity for Facebook but a liability. For now.
Search, Social, Storage, Sync
That's not the case for Apple, which profits from selling devices. Advertising isn't a necessity. An Apple social network, leveraged from iOS devices potentially is a serious threat to Facebook. Surely the investment community remembers what MySpace looked like in the mid-Noughties, before Facebook opened in 2006 to the public. MySpace is now a phantom of its former social self. Then there's the hype factor behind anything Apple does and presumption it will be better.
But there's something really rotten in Apple social. During the same earnings call, Apple execs said that cumulative iOS device sales reached 365 million at the end of first quarter. Based on both numbers, either a whole lot of those devices are no longer in use or iCloud adoption is fairly modest (just 34 percent) -- likely a combination of both.
Clearly sync and storage isn't good enough, hence the social push that's sure to directly compete with Facebook. Granted, the social network is bigger, but Apple matches Facebook feature-for-feature on key platform aspects, leveraged from iOS and iCloud -- photos and video sharing (soon with comments), messaging/chat, video calling, apps, games and more. Social would make Apple a perceptual competitor with Facebook.
Today's leak shares similarities to Friday's about Apple dumping Google Maps in iOS 6, as the company takes on its two biggest post-PC competitors. There must come a point where Apple places Siri as replacement for Google search. Perhaps iOS 6, or its successor. It's Apple's four Ses of the apocalypse: Search, social, storage and sync.
Apple Manipulates
For the here and now, the leaks communicate Apple plans to take on Facebook and Google -- and artfully done as the social network's IPO approaches. Make no mistake, timing is deliberate. Apple's typically tight-lipped product development approach generally keeps software and services leaks to a minimum. Hardware is harder, because so many third parties are involved in the supply chain. For this reason, rumors about forthcoming software or services -- the latter where no outsiders are involved -- are more suspect at being deliberately leaked.
Apple effectively manipulates bloggers and journalists, particularly at a time when readership -- as measured in pageviews -- means so much more than subscribers did during the news print era. They're willing participants.
Leaks are nothing new. In Washington, D.C., during the late 1960s and 1970s, the Nixon administration crafted leaks into a state of art. It's a wonder that Washington Post reporters Carl Bernstein and Bob Woodward uncovered the Watergate scandal with so many journalists chasing Nixon White House leaks for the next big scoop.
In the 2000s, more tech companies use leaks and special events to grab free marketing and to boost perceptions about their products and even their share price. Apple has effectively used this kind of guerrilla marketing for years. But there was a qualitative change in 2008 and more so in 2009, particularly in managing news about CEO Steve Jobs' medical leave, liver transplant surgery and departure as CEO before his untimely death.
Apple's effective media manipulation -- and bloggers and journalists seem all too willing to be manipulated -- makes anything not officially announced suspect. The more coincidental the timing to something a competitor announces, the more suspicious.
Photo Credit: 1000 Words / Shutterstock