Will you buy Samsung Galaxy S III?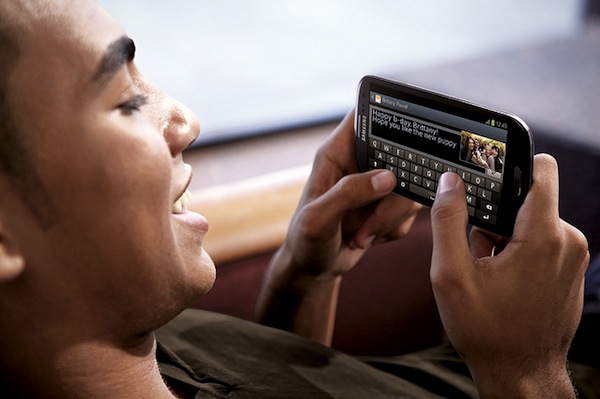 Eleven days have passed since Samsung unveiled Galaxy S III, which goes on sale internationally on May 29. Galaxy S III and HTC One X are arguably the hottest Android smartphones currently available, thanks in part to quad-core HSPA+ models. But HTC One X is dual-core for LTE variants hitting these shores, subsidized from carriers; no final word yet on S3. I often ask buying questions like this one right away but waited to see what pricing would pop for Galaxy S III. Expansys-USA is taking preorders in pebble blue or white for $649.99. Pricing isn't available for 32GB or 64GB models.
I call out Expansys USA, because pricing is the best I've seen so far, and it's lower than expected. The $799.99 seen most elsewhere is more in line with unlocked Galaxy S II and Galaxy Nexus when they launched internationally. Through Amazon, Techno Trading House (a new reseller to me) lists the pebble blue model for $824, available June 2, although it's only $744 purchased direct. My simple question: Will you buy? Either unlocked for no-contract price or lower locked price from a carrier with contractual commitment -- the latter an option available in Europe before Stateside?
For anyone thinking of the yet unannounced iPhone 5, Galaxy S III is the alternative to strongly consider. On May 3, I ask: "Is iPhone 4S obsolete?" Hell yeah, if S III lives up to the social software refinements.
BetaNews commenter ctkatz goes further, by comparing iPhone 4S to Galaxy S II: "I thought the iP4S was obsolete when compared to the SGS 2. Apple really hasn't introduced any new game-changing features since the first iPhone was released. It just took time for everyone else to catch up, and when everyone else caught up they have blown apple away in terms of features and enhancements".
Samsung isn't the world's No. 1 handset maker overall and in smartphones by lark. Apple is known for focusing on delivering benefits that matter, sometimes at the expense of hardware capabilities, and truly aspirational marketing. Galaxy S III evokes these qualities, with something more: real benefits without sacrificing hardware capabilities while using software to enrich the human experience.
Battery is one important area of no-compromise. GSMArena has conducted tests, and they do impress:
10 hours 20 minutes talk time (iPhone 4S is 7 hours 41 minutes)
10 hours 1 minute video playback (iPhone 4S is 9 hours 24 minutes)
5 hours 17 minutes web browsing (iPhone 4S is 6 hours 56 minutes)
Standby time also is excellent, according to GSMArena: "You'd need to charge the monstrous smartphone once every 43 hours if you do an hour of 3G talking, video playback and web browsing per day". Of course you'll do more than that.
Galaxy S III specs: 4.8-inch Super AMOLED display (306 ppi) with 1280 x 720 resolution; 1.4GHz quad-core processor; 1GB RAM; 16GB or 32GB storage (64GB in future), expandable with microSD card; HSPA+ 21Mbps (850/900/1900/2100), 4G LTE, GSM/EDGE (850/900/1800/1900); 8-megapixel rear-facing and 1.9MP front-facing cameras; LED flash; zero shutter-lag; 1080p video recording; accelerometer; ambient-light sensor; gyroscope; GPS; proximity sensor; digital compass; NFC, Bluetooth 3.0; WiFi N; 2100 mAh battery; carrier locked; Android 4.0 and TouchWiz "nature" UI. Measurements: 136.6 x 70.6 x 8.6 mm, 133 grams.
But the big benefits are software and services. Among them:
Front camera detects whether the user is looking at the phone and keeps the screen lit. How many times has your display gone dark while reading a website or ebook?
The phone can automatically turn on, if recognizing your face.
You're in the middle of texting someone and decide to call instead. Lifting the phone to your face places a call to the recipient.
Facial recognition identifies friends, tagging their social networking accounts. Right, Facebook and Twitter.
Voice commands are available in 8 languages.
Redwan Huq: "All these new features sound incredible. It's the first true innovation we've seen in smartphones in ages. But their fidelity remains to be tested once the phone is released".
Reviewing comments to our S3 stories, few of you expressed your buying intentions, which is reason enough to ask.
Reader ctkatz is "not getting the SGS 3...because I still like my SGS 2, and it still does what I want. This phone looks sexy as hell, too bad I'm not in the market for a new device yet".
The whopping 4.8-inch screen is too much for some people. David Jonas: "I wouldn't buy this if you paid me to, so sick of these big phones".
So the question remains: Will you buy Galaxy S III? Please answer in comments below and take the poll above.
Photo Credit: Samsung