HP reports better-than-expected quarter, but cuts 27,000 jobs amid restructuring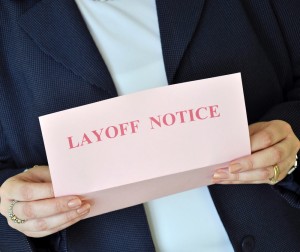 HP released better than expected results after the close of the markets Wednesday, and the company overall shows signs of a long-awaited turnaround. But the big story tonight surrounds the 27,000 workers who will lose their jobs as part of a "multi-year" restructuring plan announced by CEO Meg Whitman.
The cuts amount to about eight percent of the workforce and are expected to save HP between $3 and $3.5 billion annually by 2015. It will be phased in gradually though 2014, and involves an early retirement package to be offered by the company. In a conference call with analysts, Whitman described the quarter's results as positive, but added "we have a lot of work to do".
HP employees have been through this before: in June 2010, the computing giant announced cuts over a "multi-year period", which amounted to the loss of 9,000 jobs. In 2008, another restructuring program eliminated about 25,000 jobs, and in 2005, 15,000 workers lost jobs over an 18-month period.
These cuts did little to improve the fortunes of HP, analysts argue. The latest move was already criticized before being announced: a Deutsche Bank analyst questioned the company's efforts in a research note, quipping that HP "has been restructuring for the past decade".
Most of the savings will be reinvested back into the business, the company says. HP plans to invest in its core printing and personal systems business -- a welcome sign considering these two business segments seemed dead just a year ago -- and into emerging businesses including the cloud. That said, a $1.7 billion pre-tax charge will be taken during fiscal 2012 to cover costs associated with the cuts.
"While some of these actions are difficult because they involve the loss of jobs, they are necessary to improve execution and to fund the long term health of the company", Whitman said in a statement. In the call, Whitman said she was "cautiously optimistic" on the company's fortunes coming out of a successful quarter.
That cautious optimism may be smart, evidenced by the troubles of Dell. That company reported as part of its quarterly results after the close of the markets Tuesday that it saw a slowdown in the overall PC industry. That news coupled with disappointing earnings sent Dell's stock tumbling over 17 percent Wednesday, its worst performance in 11 years.
HP reported second-quarter GAAP earnings of $1.6 billion on revenues of $30.7 billion, down three percent from a year ago -- about 80 cents per share. That was above the company's own estimates of 68 to 71 cents per share, and revenues came in above an average of $29.92 billion forecast by analysts polled by Thompson Reuters.
Photo Credit: Stephen VanHorn/Shutterstock