And here it is: Windows 8 Release Preview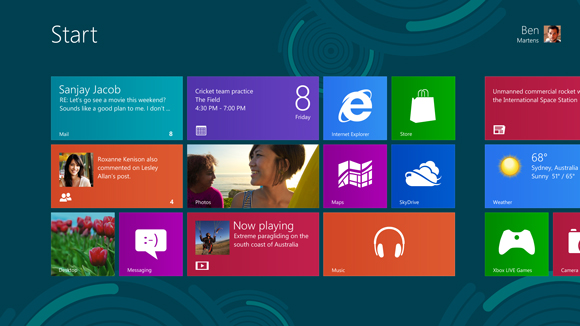 As we all were expecting thanks to an errant blog post early this morning, Microsoft has announced the availability of the Windows 8 Release Preview in fourteen different languages worldwide.
"Our focus from now until RTM is on continuing to maintain a quality level higher than Windows 7 in all the measures we focus on, including reliability over time; security to the core; PC, software, and peripheral compatibility; and resource utilization," said Windows President Steven Sinofsky on Thursday. "We will rely heavily on the telemetry built into the product from setup through usage to inform us of the real world experience over time of the Release Preview. In addition, we carefully monitor our forums for reproducible reports relative to PC, software, and peripheral compatibility."
Microsoft highlights the fact that the Windows 8 Release Preview comes with new Bing-powered apps for Travel, News, and Sports, and has improved the Mail, Photos, and People apps. The Start screen has added personalization options, multi-monitor support has been added, and Internet Explorer 10 includes expanded touch support and full Adobe Flash support.
Microsoft still hasn't announced pricing options for the eventual finished product, but on June 2, the company will roll out the Windows Upgrade offer in 131 markets, which lets customers buy eligible Windows 7 PCs with a built-in Windows 8 Pro upgrade for $14.99.