Microsoft: the cloud is your future, and ours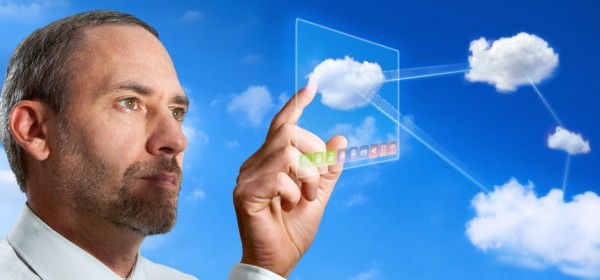 Microsoft is doing what it can to promote cloud computing, focusing on the platform at the TechEd annual developer conference in Orlando, Fla. this week. In the event's opening keynote, Server and Tools chief Satya Nadella told a sold-out crowd of 10,000 that the future of Microsoft is in the cloud.
In the month or so leading up to TechEd, Microsoft has made a fair number of cloud-related announcements. Some of this is out of necessity, because of customer demand, but a lot of it has to do with competitive pressures.
Microsoft finds itself squeezed by Google and Amazon, as both make their plays for the cloud. It could be argued that Google is one of the premier PaaS providers out there, while Amazon pretty much has the IaaS sector locked up. This leaves little space for Microsoft, who long ruled the traditional computing market with an iron fist.
That doesn't phase Nadella though, and he believes Microsoft is uniquely positioned to make a play for the cloud.
"The operating system does two things: it looks after the hardware, and it provides a platform for applications. The modern datacenter and modern apps put more pressure than ever on infrastructure to become truly cloud-optimized, and that's where Microsoft builds on our legacy with the OS to help our customers," Nadella said.
Nadella pointed to Windows Server 2012 Release Candidate as a sign of the company's seriousness in helping its customers adopt the cloud. The RC is being marketed alongside System Center 2012 as a way to embrace both virtualization and the cloud, both public and private.
The latest update to Windows Azure and its move from a PaaS play to an Iaas and PaaS offering is another facet of Microsoft's increasing support for the cloud. Azure now permits users to run persistent virtual machines of both Windows and Linux, as well as develop virtual private networks that extend from on-premise into the cloud. Obviously, Microsoft is attempting to take on Amazon Web Services here, which has a very strong presence in the IaaS market.
Finally, Nadella announced a new version of Windows Intune, which includes expanded mobile device management features and upgrade rights to the latest version of Windows as the company moves towards a fall release of Windows 8.
In an accompanying blog post, Nadella explains more about Microsoft's cloud strategy. "With Windows Server 2012 and Windows Azure, we've taken everything we've learned from running datacenters and services at global scale and are delivering the next generation of operating systems -- the 'cloud OS' -- to help our customers seize the opportunities of the cloud", he wrote.
Photo Credit: Alexander Kirch/Shutterstock