Amazon S3 hits 1 trillion objects stored in the cloud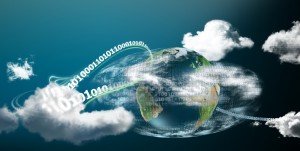 Amazon Simple Storage Service (S3) has reached the one trillion mark in number of objects stored. For some perspective, that's 142 objects for every person on the planet, or counted one per second, it would take you 31,170 years to count them all.
The feat shows that Amazon's cloud business growth continues to accelerate. In a blog post announcing the event, web services evangelist Jeff Barr notes object growth reached an astronomical 3.5 billion per day, or about 40,000 every second. There doesn't appear to be any end to it either as more and more large scale customers hop onto S3.
"On behalf of the Amazon S3 team, I'd like to thank you for all of the amazing ways that you've found to put S3 to use. We really enjoy hearing and reading about your applications", Barr writes.
Growth also appears to be accelerating. In October, S3 hosted about 566 billion objects, and 762 billion in January. By April, that number had surpassed 900 billion. S3's object growth is probably closely linked to similar growth in AWS itself, so it's fairly likely that during this same period Amazon's cloud user base has also grown as fast.
Will it continue now that it has competitors in both Microsoft with its most recent release of Azure with IaaS functionality, and Oracle Cloud? That remains to be seen.
Photo Credit: T. L. Furrer/Shutterstock