RIM Death Watch: Revenues plummet, jobs cut, BB10 delayed until 2013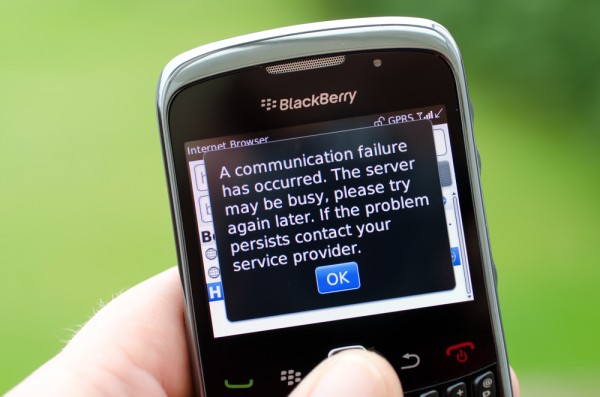 The news for Research in Motion went from bad to worse after the close of the market Thursday, as the company reported a sharp 33 percent drop in revenues quarter-to-quarter. Worse yet, its next-generation BlackBerry 10 operating system is postponed until the first quarter of next year, meaning any major new device releases are also delayed.
As part of its earnings announcement, RIM is also giving some bad news to its employees: layoffs for 5,000, or about a third of its workforce. Looks like it's time to start the RIM death watch once again.
Revenues for the second quarter were $2.6 billion, down from $4.2 billion in the previous quarter and $4.9 billion a year ago. This resulted in a net loss of $519 million, sharply down from the $695 million profit reported in the year ago quarter.
"I am not satisfied with these results and continue to work aggressively with all areas of the organization and the Board to implement meaningful changes to address the challenges, including a thoughtful realignment of resources and honing focus within the Company on areas that have the greatest opportunities", RIM president and CEO Thorsten Heins says.
RIM's death spiral is hard to pin on Heins, though. He has only had control of the company for less than six months, and much of these problems predate his tenure and will be hard to overcome.
It's not like the company does nothing: In March, Heins announced a restructuring strategy based on integrating, rebranding, and licensing. It's too soon to know, however, whether Heins' plan will have any positive effect.
While some may consider RIM's decision to push off BB10 and thus any new BlackBerry devices as foolish when the company is already circling the drain, Heins is framing it as a move aimed at preventing a half-baked version of the BlackBerry OS out in the wild before it is truly ready.
"I am confident that the first BlackBerry 10 smartphones will provide a ground-breaking next generation smartphone user experience", Heins says. "We are encouraged by the traction that the BlackBerry 10 platform is gaining with application developers and content partners".
Even with this confidence, don't expect the company to bounce back quickly. In reporting this quarter's results, RIM says it expects to lose additional money this quarter. It also will begin to shrink its product portfolio and offer less devices over time, meaning revenues could sink further as its product line contracts.
That seems to match up with the comments from analysts earlier this week. In a note to clients obtained by InformationWeek, Morgan Stanley suggested many of the changes that RIM was forced to make today.
"We believe the only way RIM remains a viable entity is at a fraction of its current size, a transformation that erases much of its earnings power," the firm writes. "The next nine months will likely see rapidly deteriorating fundamentals on the one hand offset by stories of potential strategic options on the other".