Early Nexus 7 buyers, does Google owe you something more?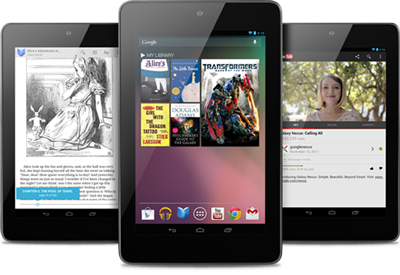 On June 27, Google announced the Nexus 7 and shortly after started taking preorders. I had been toying with the idea of upgrading my first-generation iPad. I liked, no, loved the iPad. However, it doesn't have a camera, and I slowly discovered that newer apps run slow on it.
So, the announcement of the Nexus 7 was well-timed in my life, and I preordered that day. I already am a Galaxy Nexus user and a big Android fan. I opted for the 16GB model. Tax, shipping and upgrade to the 16GB pushed the initial $199 advertised price to $285.67. "So what", I thought. This is the newest Android tablet, and I will be among the first to get it. Not to mention, I would get a bonus $25 credit to the Google Play store for preordering. I started dreaming about my new tablet.
Every day, I Googled "Nexus 7 ship date" and read the speculation when. Every day there were more rumors but nothing concrete from Google.
On July 4, Joe Wilcox declared independence from Apple. His arguments were great. I do not like patent bullying, either. Plus, as a Linux user on my desktop (Fedora 17), Apple's closed environments conflict with open-source ideology. And so, I joined Joe on that day. Using the Amazon electronics trade-in program, I traded my 1st-generation iPad for $207 and my iPod Photo for $35. This essentially made my Nexus 7 purchase almost a "wash".
And so, I waited patiently. I waited and waited and then waited some more. I waited for an update from Google about my ship date, all the while tabletless. My poor iPad was being refurbished by Amazon to sell to lord-knows-who. I only had an emailed sales receipt for my Nexus 7 yet no actual Google tablet.
Then, on July 12, the Internet and blogosphere blew up with reports that stores like GameStop and Staples were already selling the tablet. "Surely this is a mistake", I thought. I had preordered but had no tablet. Heck, I didn't even have a shipping notification. It was a very negative customer experience to a loyal Google and Android user. "At least I have that bonus $25 for preordering" -- or so I thought. It turns out that everybody gets the credit; even the people that walk into GameStop off the street. I wondered: "Why did I preorder?"
I could have walked into GameStop and gotten the exact same product -- faster and without shipping costs. I began to think that Google should do something special for the people who preordered -- case, shipping refund, anything.
I'm not alone. Across the Internet, I read countless blogs and forum posts by disappointed Nexus 7 pre-order customers. They demand that Google do something nice for loyalists. However, many, many others say Google has done no wrong -- they defend Google. They feel the company made no promise that we would have the product first. While it is true they made no such pledge, I feel it's implied with a preorder.
I finally got the shipping notification on Friday the 13th (pretty appropriate eh?). Nexus 7 arrived in my office today at 2:15pm EDT.