Get Office 2013 NOW!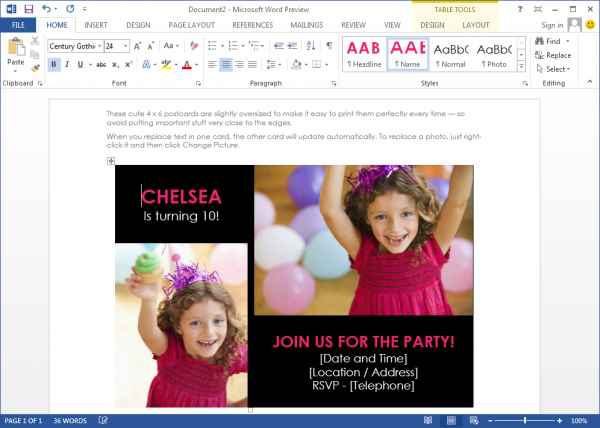 Microsoft has released a Windows-only "Customer Preview" of Office 2013 and Office 365 (the subscription-based service), a major revamp which aims to move the suite firmly into the 21st century.
The interface is cleaner, more tablet-friendly, for instance: Microsoft claims that you'll "experience Office at its best on Windows 8 devices". But even if you plan to avoid Windows 8 for a very long time, there are plenty of interesting additions here.
New cloud connectivity sees you given the option to sign in to Office with your Microsoft account. This isn't necessary -- skip that and you can use the suite just as you always have -- but if you do sign in, then no matter where you are, you'll find all your Office applications, documents and settings are just as you left them.
Similarly, every Save As dialog now includes the option to save documents to your SkyDrive account, for easier access anywhere.
And extended social networking features see you able to monitor Facebook updates and LinkedIn feeds from within Outlook.
If you're more concerned about the solid, practical improvements, though, don't worry -- there are plenty of those.
Many of them are simple, though still welcome. Word now automatically opens a document where you left off, for instance, so you can resume reading easily -- even on a different computer. Drag a photo or other object around in your object and text reflows immediately with the new "live layout". And this now works in PDF's, too -- open one and its tables, text and other content reflow just like everything else.
Meanwhile Excel has got smarter. The new Recommended Pivot Table option displays previews of various pivot tools, so all you have to do is choose the one which best suits your needs. And the new Recommended Charts tab similarly displays previews of the charts which are most suitable for your data, leaving you to select your preferred option with a click.
And elsewhere, Outlook 2013 now includes weather forecasts, smarter searching and easy calendar sharing; PowerPoint's improved Presenter View helps you to get the very most from your presentations; and all the Office apps benefit from new themes, templates and other content.
If you'd like to take a look, then the preview of Office 2013 is now available from Microsoft's site.
The beta will run alongside an existing installation of Office, but it'll make use of the same settings so you may experience a few conflicts. Life will be simpler if you install the preview on an Office-free system, should you have one available, and if you don't then at least make sure your system is backed-up. Microsoft may not be calling this a beta, but that's what it is, and we've already experienced one or two bugs and odd crashes.