Dead Trigger is now free on iOS too, but is piracy really to blame?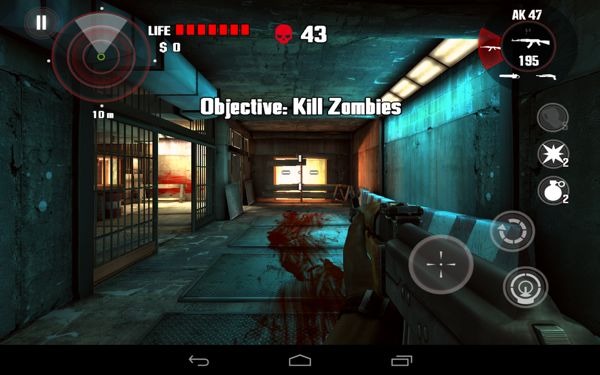 A week after Madfinger Games made much to-do about piracy driving its decision to make first-person zombie shooting game Dead Trigger free on the Android platform, the game developer has now done the same for the iOS version.
Those who purchased the game while it was 99 cents will be given in-game currency 25 gold and ten casino chips in the 1.1.2 update. Unlike last time however, there is no grandstanding from CEO Marek Rabas on a privacy problem on Apple's mobile platform. All we know is that Madfinger is moving to a "freemium" model with Dead Trigger, and in one case, blamed it on piracy.
Mobile app piracy is indeed a growing problem, and the concern that it may be detrimental to the platform overall is growing as well. Android's freeform method of allowing application installs from other app repositories other than the official channels does make this a good deal easier.
This is significantly more difficult on the iOS platform because Apple controls the process from the top down. There's no way to get pirated content onto an iOS device unless it's jailbroken. Rabas admits this, and recently said "the number of pirates on iOS is comparable with the amount of jailbroken devices". The process of jailbreaking is still a somewhat complex effort, so its extent is probably overstated.
What's the real reason for making the game free? It's simple: for smaller developers, the freemium model works better. When you have next to no exposure, and are trying to get your app in the hands of as many people as possible, going free-to-download just works.
In conversations with small developers, I have found in nearly every case that this move not only increased downloads, but also made the game more profitable overall. The developer reels you in by allowing you to play the game for free, but you stay and end up purchasing something while you're playing to make the gaming experience more enjoyable. My BetaNews colleague Tim Conneally has even confessed that he makes more in-app purchases in games he likes as a gesture of support to the developer. It's a variation of the "pay what you like" model that many musicians have tried with new mp3 albums.
Madfinger said in a statement on its Facebook page that Dead Trigger is not freemium, but in the end there are still in-app purchases. People are still going to buy those extras, and Madfinger's going to make money -- it's as simple as that.
As much as Rabas and others may protest that point of view, most people do not spend endless hours in front of the computer writing thousands of lines of code just to give it away. If that was the case, why would Dead Trigger have been 99 cents in the first place?