Amazon rolls out in-app billing in Android apps, catches up to Google Play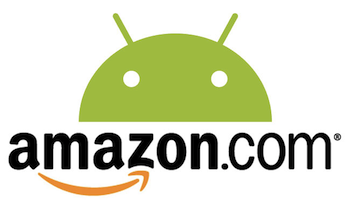 Amazon on Tuesday launched in-app billing in its Android App Store, allowing developers to include for-pay content upgrades, subscriptions, and other purchase-driven features to their applications. The feature comes exactly one year after Google introduced in-app billing in the Android Market (now known as Google Play.)
Data from mobile app analytics company Flurry last year suggested that mobile games based on the "freemium" model earned two-thirds of all the revenue of the top 100 games. This business model is based on giving away the game, and keeping it free to play, but earning money through in-app purchases such as add-ons and content expansion packs.
Gaming company Glu Mobile has based its entire success around the freemium model. The company's title Gun Bros., for example, netted $610,000 in the first two months of 2011, after launching on iOS and Android.
Glu Mobile, along with ZeptoLab, Disney, Storm8, Social Gaming Network, Gameloft, G5 Entertainment, Condé Nast, Dow Jones, and New York Post have already integrated Amazon Appstore's In-App Purchasing API, and offer Amazon's "1-click" purchasing in Android apps.
This announcement is most significant to a couple of groups. Firstly, it is significant to Kindle Fire users, since they have not had access to apps that utilize Google's in-app payment system. With the addition of in-app billing, more applications will be coming to the Kindle Fire.
Secondly, this is significant to app developers who are eyeing a more profitable Android audience.
Flurry, who we mentioned above, published a blog just over a week ago that said Amazon's Android App Store is significantly more profitable per user than Google Play is. The audience is smaller overall, but users are far more likely to spend money on Amazon than they are on Google Play.
"Amazon's bet to fork Android in order to put consumers into their own shopping experience on Kindle Fire appears to be paying off. Showing its commerce strength, Amazon already delivers more than three times the revenue per user in its app store compared to what Google generates for developers," said Flurry's Vice President of Marketing Peter Farago.