What's in a name? Metro becomes a bad word at Microsoft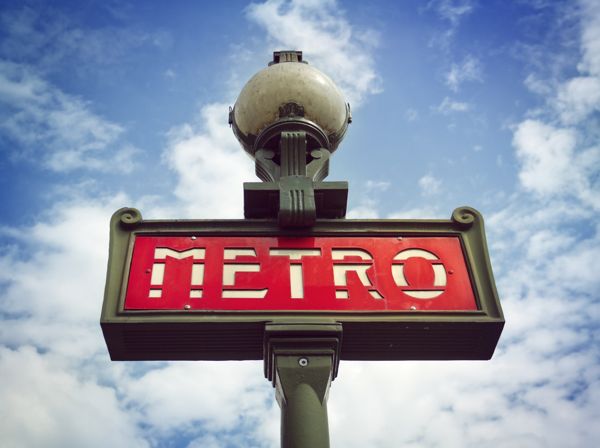 Microsoft isn't known for its ability in picking catchy names, so it was somewhat shocking when the Redmond, Wash. company began referring to its clean, typography-first interface as "Metro". It was beautifully simple, and just seemed to fit.
Not anymore.
For whatever reason, Microsoft appears to have decided Metro is a bad word, and has instructed its teams to stop using the brand name.
We don't exactly know why, either. Tom Warren at The Verge initially reported Thursday that the change had to do with a possible trademark dispute involving a German company called Metro AG, Mary Jo Foley heard similar rumors from her own sources, but added the move away from Metro could be due to overuse.
Was Metro getting played out like .NET did nearly a decade ago? Was its meaning being muddied as a result, and Microsoft decided its overexposure was doing more harm than good? We just don't know, and the statement we received doesn't explain much either.
"We have used Metro style as a code name during the product development cycle across many of our product lines", Microsoft representatives told BetaNews. "As we get closer to launch and transition from industry dialog to a broad consumer dialog we will use our commercial names".
That was news to us. For what it's worth, Metro was never offered just as a code name. Typically, Microsoft code names are not so commonly used in both marketing materials and in public if there's no intention of holding on to it.
Metro had become a brand -- a recognizable term to describe the drastic change in Windows UI design. But now we're being told that it should never be spoken of again, and it just seems mighty strange so close to the public availability of Windows 8 and Windows Phone 8, where Metro (or apparently now, Windows 8 Style UI) plays a big part.
So where do we go from here? Although Microsoft would not comment further on the situation, elsewhere it was reported that the company could debut a new term to replace Metro as early as this weekend. I think we all share the hope that the new name doesn't go back to the clunky nomenclature that Microsoft has too often used in the past.
Until then, I guess we'll still be calling it Metro, and I'm willing to bet a lot of other people will too, regardless of the new name.
Photo: Imagestalk/Shutterstock