If the manufacturers can't do it, modders can: Jelly Bean for your smartphone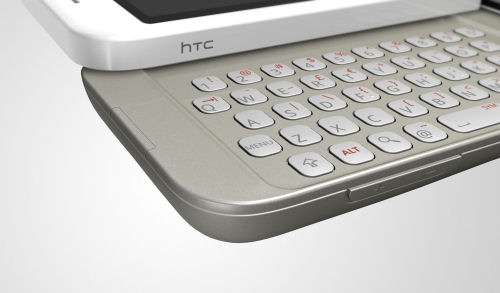 Android smartphones aren't known for timely updates, even if they bear the Nexus name, but when the very first Android smartphone gets Jelly Bean, you know something interesting is happening.
Thanks to Android modder jcarrz1 from XDA forums, even the 3 year old HTC Dream (or T-Mobile G1 as it's known in the United States) can now get Android 4.1 Jelly Bean. The modding community is bringing Jelly Bean to older devices faster than HTC can offer it on their own flagship smartphones available now. But it's not just the three-year old devices, as the Samsung Galaxy S III and HTC One X also receive a dose of Jelly Bean, before manufacturers release the updates.
The HTC Dream/T-Mobile G1 gets Android 4.1.1 through a CyanogenMod 10 port of Jelly Bean. Like with any one-man job, there are some features that do not yet work, but impressively enough, the touchscreen, Wi-Fi, and featured applications all work. Even Google Now works, though only partially.
Cellular, data and rotation don't yet work according to the developer, but the port is in pre-alpha state at the moment and therefore it's not suitable to be used as the daily ROM. The effort is commendable, especially considering the age and low-end specifications of the device, which were considered somewhat underpowered even when the device was new.
As you might have guessed, the Dream/G1 isn't the first Android smartphone to unofficially get Android 4.1 Jelly Bean, the list includes smartphones like the HTC One X, HTC One S, Samsung Galaxy S III and Samsung Galaxy S II among other devices.
The HTC One X has received Jelly Bean before HTC can even give an upgrade timeline. According to the user behind the project, everything appears to be working on the Tegra 3 smartphone. If we're to judge based on this video, the HTC One X is noticeably fast with a custom Jelly Bean ROM.
Not only does the HTC One X benefit from Project Butter, but it's up to par with the Samsung Galaxy S III in terms of responsiveness, which also got Android 4.1.1 Jelly Bean with the help of an XDA user. FM Radio doesn't work and it has some issues related to camera, Wi-Fi tethering, transparency on homescreen and audio, but everything else appears to work based on his report. It's a great effort to make Jelly Bean functional on cutting edge hardware, especially considering it's a one man job and most of the features are working. Besides the two popular quad-core devices, the HTC One S and Samsung Galaxy S II also get Android Jelly Bean through the work of dedicated modders.
What's more important is that the list is even longer and thanks to the Android community those who want the latest build of Android can turn to modders to give it to them even if the manufacturers don't want to or haven't yet released an upgrade. It shows that it's possible to run Jelly Bean even on a three year old device, and once again illustrates that the manufacturers are the core issue when it comes to Android updates.
If a few people can work on delivering a relatively stable Android Jelly Bean ROM for popular devices currently available on the market, why can't manufacturers release the updates sooner?