Android Modding: Unlocked Bootloader + GSM support for Verizon Samsung Galaxy S III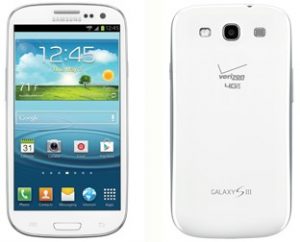 For Verizon Samsung Galaxy S III users feeling locked in, there's freedom ahead. Thanks to the effort of an "African-Canadian Sock Monkey" bootloader, the S3 can now be unlocked. Modding fans get a green light to… mod.
Stock ROMs can be replaced with modded Android versions, making custom Android 4.0 Ice Cream Sandwich and Android 4.1 Jelly Bean ROMs a possibility on the Galaxy S III. Samsung has yet to release an upgrade to Jelly Bean from the stock version installed, Android 4.0.4 Ice Cream Sandwich, but it's likely that the upgrade is in the pipeline by now. If you're not a big fan of waiting for official upgrades, the modding community already has a solution for the International Samsung Galaxy S III, through a CyanogenMod 10 custom ROM.
It should be mentioned that unlocking the bootloader is no easy-peasy and it involves a certain degree of risk, among which is the possibility of having the warranty voided. That hasn't stopped modders before and it certainly will not stop them from now on, but don't say you haven't been warned.
The unlocking solution has been tested on a Sprint kernel; the Sprint version already benefits from CyanogenMod 10 official support, as well as having an AOKP custom ROM available for it. Now that the Verizon Samsung Galaxy S III has an unlocked bootloader it's only fair to assume that the Verizon model will get its fair share of support from Android developers, which already started with the unofficial CyanogenMod 10 build.
The modding community has also given the Verizon version another "trick" to boast with: it can now work as a GSM phone. It takes a bit of effort to get it working, but it can be set up if you're interested in taking your US device outside of the United States, without leaving it at home and getting another phone abroad.
The Verizon Samsung Galaxy S III is similar to other US-variants of the smartphone, with a 4.8-inch SAMOLED 1280 x 720, 720p display, packing a 1.5GHz dual-core Snapdragon S4 CPU, Adreno 225 GPU, 16 or 32GB of storage, an 8MP back facing camera with 1080p video recording and LTE support among the most noteworthy features. The unlocked bootloader and GSM support adds flexibility to an already great smartphone that benefits from 4G LTE speeds.