Apple wins big: Samsung ordered to pay $1.05 billion in damages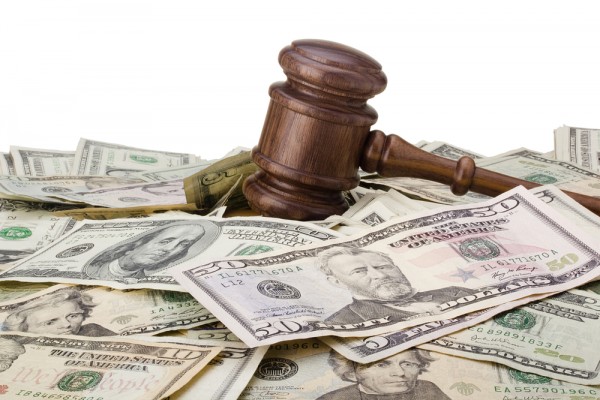 Just yesterday I reported that a South Korean court had found Apple and Samsung both guilty of infringing each other's patents, and claimed that in a good patent war no one wins. Turns out I was wrong. Big time. A few hours after that story posted, news reached us that the jury in the American leg of the global Apple vs. Samsung battle returned a verdict, and a damning one for Samsung.
After taking less than three days to deliberate the case, the jury found that Samsung copied from Apple, rejected all of Samsung's own counter claims, and awarded the American company $1.05 billion in damages.
The jury agreed with the Cupertino, Calif.-based corporation that Samsung's mobile handsets copy elements from the iPhone, including how it displays text and icons, and that Samsung copies the bounce-back response in iOS (something that the South Korean court also found earlier), and infringed Apple's tap-to-zoom, one-finger-to-scroll, two-to-pinch and zoom navigation features. The jury also said that Samsung willfully stolen design elements from Apple, and that is the basis for the damages award.
The jury didn't agree that Samsung copies Apple's rectangular iPad design, however, which will be scant consolation to the South Korean firm. The Verge has the final jury form up on its site right now.
No doubt because the jury delivered the verdict so speedily, and because the case was so involved, there was a little late drama when inconsistences were found in the jury form (with damages awarded for non-infringements), leading to the amount Samsung has to pay being reduced by $2 million.
Following the verdict, Apple issued statement:
We are grateful to the jury for their service and for investing the time to listen to our story and we were thrilled to be able to finally tell it. The mountain of evidence presented during the trial showed that Samsung's copying went far deeper than even we knew. The lawsuits between Apple and Samsung were about much more than patents or money. They were about values. At Apple, we value originality and innovation and pour our lives into making the best products on earth. We make these products to delight our customers, not for our competitors to flagrantly copy. We applaud the court for finding Samsung's behavior willful and for sending a loud and clear message that stealing isn't right.
Samsung's statement focuses on the effects the verdict will have on the consumer, rather than itself:
[The] verdict should not be viewed as a win for Apple, but as a loss for the American consumer. It will lead to fewer choices, less innovation, and potentially higher prices. It is unfortunate that patent law can be manipulated to give one company a monopoly over rectangles with rounded corners, or technology that is being improved every day by Samsung and other companies. Consumers have the right to choices, and they know what they are buying when they purchase Samsung products. This is not the final word in this case or in battles being waged in courts and tribunals around the world, some of which have already rejected many of Apple's claims. Samsung will continue to innovate and offer choices for the consumer.
Of course, despite this big win for Apple, which will likely see some of Samsung's competing products banned at least temporarily in the US, the game is far from over. Following the verdict a Samsung spokesman said, "We will move immediately to file post-verdict motions to overturn this decision in this court and if we are not successful, we will appeal this decision to the Court of Appeals."
However you view the news -- as a huge win for Apple or a massive loss for Samsung and consumer choice -- there's no question this result will have massive ramifications for the smart device sector, and give Apple some considerable clout in its on-going battles with other Android manufacturers.
As if Apple didn't have enough to celebrate about, the news caused its stock to soar, reaching an all-time high of $675.11 in after-hours trading.
Photo Credit: VIPDesignUSA/Shutterstock