Motorola Droid Razr HD Developer Edition is coming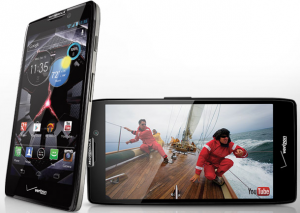 Motorola recently introduced the new Droid Razr HD family of smartphones, and to top off the recent announcement the Droid Razr HD Developer Edition looks ready to join the group.
What you will get is exactly the same device as the more "common" Droid Razr HD with an unlocked bootloader thrown into the mix. The result? A modding-friendly Motorola smartphone, and if the older Motorola Droid Razr Developer Edition is of any indication there will be no warranty and a hefty price tag.
The Developer Edition is currently limited to the Droid Razr HD, leaving the Maxx again out of the picture. Even though the lack of a warranty has not been clearly mentioned, it should come as no surprise since Motorola clearly mentions the following when unlocking the bootloader: "Once you get the unlock code, your device is no longer covered by the Motorola warranty".
Interesting proposition? From a modder's point of view, yes.