What Office 2013 pricing means to you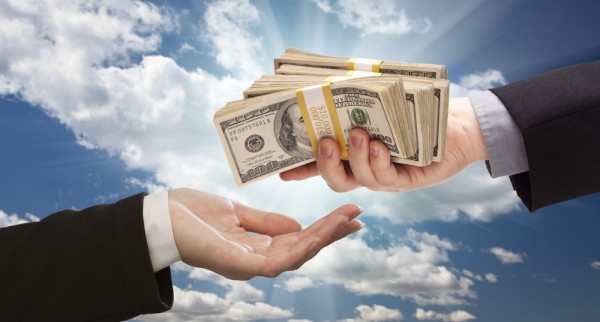 Simply stated: Microsoft wants to end any pretense you own the software, while curbing software piracy in the process. Oh yeah, expect to pay more for Office than you do today. For many households or small businesses, that's lots more, particularly if they buy into the Office 365 subscription paradigm.
Office 2013 is all about subscription pricing, something Microsoft has attempted several times over the years in pilot form but never really brought to the mass market -- certainly not broadly. The company will continue selling boxed software but the big push is about subscriptions. Hell, I had to dig deep to find retail pricing. Today's pricing announcement pushed Office 365 versions instead. Right, the new subscription bundles.
Hidden Price Increases
Let's start with the traditional product -- what 2013 versions cost compared to the current offerings (direct from Microsoft Store):
Home and Student: $139.99 for 2013; 119.99 for 2010
Home and Business: $219.99; for 2013; $199.99 for 2010
Professional: $399.99 for 2013; 349.99 for 2010
From one perspective, the new versions cost about 10 percent to 16 percent more. However, Microsoft Store prices are for downloads. The 2010 Home and Student sells for $149.99 (up to three PCs); Home and Business, $249.99 (up to two PCs); and Professional, $499.99 (up to two PCs). So from a different perspective, the new pricing is substantially less, except Microsoft takes a way licenses. Like the direct download versions currently available, the 2013 retail replacements come with one license. That works out to a hidden, and quite substantial price increase. License to license: 180 percent increase between Office Home and Student 2010 and 2013 versions and 76 percent for Home and Business.
Looked a differently, Microsoft nearly trebles Office Home and Student 2013 for anyone wanting three licenses (from $149.99 to $419.97). For many consumers or small businesses, the ability to install Office on two or more PCs for lower price hugely appeals. Microsoft will let them do that still, if they buy into the subscription model, or one of two Office 365 bundles, which include desktop software and cloud services.
Microsoft wants consumers choosing Office 365 Home Premium, for $99 per year per household, and that comes with five Office licenses for Windows or OS X versions. Well, hell, what a bargain, right? That depends. According to the US Bureau of Labor Statics, the average household owns more than one PC but typically not more than three. For many households then, five Office 2013 licenses is two too many. So let's use three as base, which compares comfortably with Office Home and Student 2010.
Buying software grants the user a perpetual license. Technically, Microsoft still owns Office retail but buyers have rights to use it forever. It's like you own the software. Office 365 is a subscription product that allows the user access to the software as long as he or she pays. If you don't renew the service, that's the end of Office.
So that $150 price for Office Home and Student 2010 is one time, for three licenses. The second year of Office 365 means the buyer pays about $50 more to continue using the product. Double that in year three: $99.99 x 3 = $299.97. Office Home and Student 2010 price: $149.99 (or less with back-to-school discount). That one-time payment covers you, while Office 365 is another $99.99 every year, and that's assuming Microsoft doesn't increase the subscription price later.
Value for Some?
Does Microsoft offer a bargain, or charge more then? The answer depends on how often you upgrade? And what features you really need at home.
Office Home and Student comes with Excel, OneNote, PowerPoint and Word. Office 365 adds Access, Outlook and Publisher. Additionally there is 60 minutes Skype calling per month, 20GB of SkyDrive storage and Office online collaboration. How much of this stuff does your household need, when so much of it is available for free elsewhere? Again, the value answer depends on what your household needs.
SkyDrive is free for up to 7GB storage. The new, Outlook web mail is free for now, as is Gmail as alternative should Microsoft charge for its service. Google Docs is free and offers many of the benefits available with Office 365. Many isn't all, or nearly so, of course.
Today, Microsoft's PR agency sent me sample scenarios that put the numbers differently. Hypothetical: A family with five PCs upgrades every four years. Cost $399.96 for Office 365 versus $699.95 for Home and Student 2013, or savings of $299.99. But that math ignores that Microsoft substantially raises Office Home and Student's price by about 180 percent for three licenses, which is how consumers have purchased the software for about 10 years.
So, yes, after Microsoft jacks up Office Home and Student pricing, by removing license rights, there's a case for subscription pricing being lower.
Seeking Small Business
What about Office 365 Small Business Premium? Cost is $149.99 per year, also with five licenses, which at first looks like a good deal for very small shops. So if the small business has five PCs, the cost is $749.95 per year. By comparison, purchasing Office Home and Business 2010 would cost $699.97 ($249.99 x 2 for two licenses each + $199.99 for a single license) or $749.97 ($249.99 x 3 for six licenses).
But those licenses are per user, not site. Technically, the per-user licensing applies to both, but it's not easily enforced for the small business looking to save money and not worried about a little casual piracy. Office 365 ties to a single account, for which there is sync and other services. Thrifty shops wouldn't easily skirt the rules. On the desktop, Office 2010 simply requires activation.
For the honest shop, current pricing still looks more attractive: $999.95 up front as one-time fee and perpetual usage rights ($199.99 x 5) versus $749.95 per year. The retail software includes Outlook, but not Access or Publisher. Office 365 adds both apps, the online capabilities available for consumer cloud Office, Infopath, Lync and 25GB email storage. The additional software and services should appeal to many more small businesses than consumers.
But there's still a significant price increase for any shop typically buying new Office versions two years or more. Second-year cost for Home and Business: Zero. For Office 365 Small Business Premium: another $749.95. That's again assuming five PCs for both.
Subscription Assurance
The point: For many consumers and small businesses buying Office, Microsoft considerably jacks up the price going from 2010 to 2013 or to Office 365. The base price increase comes by changing the licensing model, by removing installation rights. Microsoft shifts them to the subscription version, seemingly offering a discount. However, many consumers won't need five licenses and businesses bound by a per-user model can't make the most economical use of Office 365.
A decade ago, Microsoft put in place new licensing rules that significantly raised Office's cost to businesses, by removing the option to buy off-the-shelf upgrades. Instead, large buyers were compelled to buy upgrade protection -- 29 percent the full purchase price for two or three years paid annually -- or what Microsoft calls Software Assurance. The plan instituted a subscription-like licensing model for payments while letting organizations keep perpetual usage rights.
The new Office paradigm brings real subscriptions to consumers and small businesses, as Microsoft takes away licenses from boxed product and pushes customers to pay ongoing fees for using the software -- all while losing perpetual usage rights.
It's great business for Microsoft's bottom line, further smoothing out the revenue stream, while offering consumers and small shops some recognizable benefits -- such as maintenance-free upgrades and access to the newest software.
But at what increased cost? That's a question for you to answer based on household or business need.
Photo Credit: Andy Dean Photography/Shutterstock