BlackBerry 10 kills scheduling app Tungle, what can you use in its place?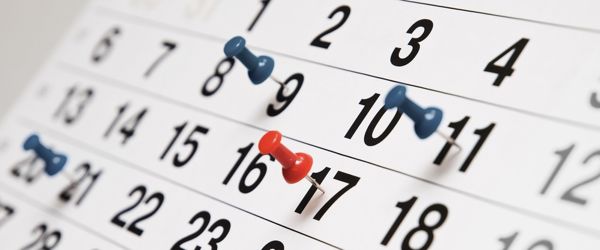 Research in Motion-owned scheduling app Tungle is shutting down for good on December 3. But where Tungle leaves the scene, alternatives do exist.
Tungle was an app that allowed users to create calendar events that were compatible with all of the most popular calendar apps (.CSV and .ICS-based calendars like Microsoft Outlook, Windows Live, Google Calendar, Yahoo!, Apple iCal, Entourage, Lotus Notes, BlackBerry, Plancast, TripIt, Facebook Events.) The idea is that you can schedule a single event that populates any calendar without the worry of compatibility issues.
RIM's acquisition of Tungle bespoke the sad state of the company's PlayBook 7" tablet. The device launched on April 19 with no native email app and no native calendar. Just eight days after launch, and Tungle announced it had been acquired, and the team was put to work on the PlayBook Calendar.
Earlier this month, Tungle CEO Marc Gingras announced the service was shutting down entirely, as the team had concentrated all its focus on the upcoming BlackBerry 10 platform.
"All of our new responsibilities within RIM are very exciting; however, it hasn't left much time for innovation on the core Tungle product over the past year, as we're sure you have noticed. To make the most of our new focus, we have sadly decided it is time to shut down the standalone Tungle service," Gingras said in his announcement.
Tungle was a unique service, but fortunately the event planning, calendar management and scheduling app business is a busy one, and there are tons of startups scrambling to offer the best solution.
"There's a tumble of Tungle alternatives out there, so many will be able to switch without skipping a beat," said BetaNews alum Mykel Nahorniak, who now serves as CEO of white label calendaring service Localist.
The most notable Tungle replacement would be Timebridge, which offers a time management, scheduling and invitation capability that can be pushed to Google calendars, Outlook, or iCal. Unfortunately, Timebridge has more or less been quiet since it was picked up by MerchantCircle, which was in turn acquired by advertising company Reply! Inc. Though it's an alternative, it doesn't exactly present the strongest front to its users.
So an alternative to that alternative was recently launched by Tout, the company that came into our radar late last year. Since we first looked at them, their email templating, tracking, and analytics functionality has grown significantly. Now, Tout includes .CSV scheduling directly from its Gmail plugin comparable to Tungle and Timebridge. While this lacks the same cross-platform aspect of Tungle, it adds a "suggest meeting times" functionality which lets users automatically insert their available calendar times into emails. Since Tout offers email templates, a template with a schedule time variable can be used to automatically coordinate with lots of people.
Synkmonkey.me is a free mobile app that lets individual users send out calendar event invitations that sync with your Android or iOS device's native calendar. It's got the same broad event compatibility, but it doesn't sync with Web-based calendars like Google calendar or Facebook.
Scheduleonce is a group scheduling and meeting organization tool that has a free tier, which doesn't populate the various calendars, but instead creates a Web-based calendar for individuals through which they can send invitations and manage appointments. The main appeal of ScheduleOnce is its integration with Google Apps, making its audience similar to the new Tout feature.
Even if you missed out on Tungle, there are plenty of alternatives, and there's the distinct possibility that some of its functionality could eventually be rolled into BB10, since that is where the team has been focusing all of their energies.
Photo: Korn/Shutterstock