Acer Iconia W700 Windows 8 Pro tablet is surprisingly affordable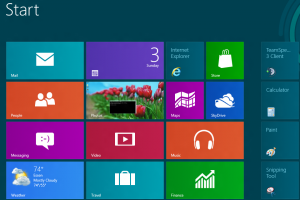 Three days after HP announced the business-oriented ElitePad 900, Acer's formally announced flagship Windows 8 Pro-based tablet -- the Iconia W700, sporting Intel's Ivy Bridge processors gets pricing details. It is right where Microsoft CEO Steve Balmer suggested for Microsoft Surface. Coincidence or not?
The new Acer Iconia W700 boasts an 11.6-inch 1080p IPS display with an 1920 by 1080 resolution powered by an integrated, Intel HD Graphics 4000 video card paired with a Core i3 or a more powerful Core i5 Ivy Bridge processor, with a yet undisclosed amount of RAM. For storage it uses a 64GB or 128GB SSD that reportedly boots up in as little as 6 seconds, with resume from standby happening in just 1.5 seconds. On the back there is a 5MP auto-focus camera capable of 1080p video recording and on the front what appears to be a less than 2MP camera; that is known to record 720p video. And there's more...
The W700 is touted as a versatile tablet PC, which is substantiated by the relatively low weight, for a device of this size and performance (Intel Ivy Bridge processors), of 2.3lbs (roughly 1.05KG) and the rather decent 8 hour battery life, though it's most likely for the lower spec Intel Core i3 processor. There is a "multipurpose" cradle for using the Iconia W700 in different positions such as landscape or portrait mode and according to the press release it comes "loaded with accessories", like a Bluetooth keyboard. A protective case and microHDMI to VGA adapter, Wi-Fi 802.11 a/b/g/n and the usual plethora of sensors also come as standard equipment.
You may wonder about the price. Starting October 26, the Acer Iconia W700 will be available at leading retailers across the United States for a MSRP (Manufacturer's Suggested Retail Price) ranging between $799.99 and $999.99 depending on the configuration. For US Acer Corporate clients it comes with Windows 8 Pro and a two-year warranty, and costs $1,049.99.
Ballmer stated that the sweet spot in pricing for Microsoft Surface tops out at $800, which is where the Acer Iconia W700 falls in but with larger screen. Additionally, price is considerably lower than many other 11.6-inch Windows 8 tablets. Considering it comes with a full-HD display, an SSD drive and the above mentioned accessories, is the $799.99 starting price competitive or not?