AT&T might confuse shoppers with Windows 8 tablets this holiday season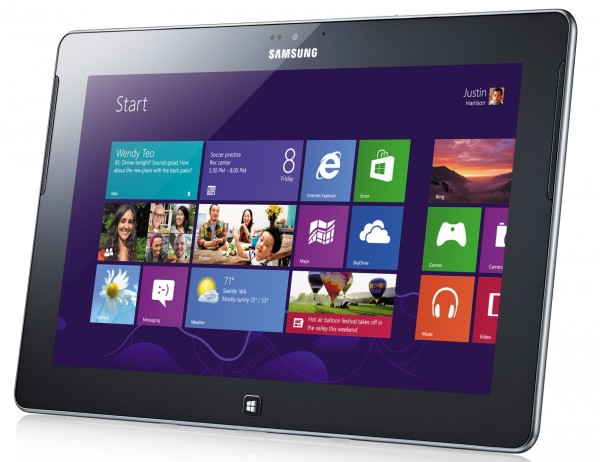 The official launch of Windows 8 is just around the corner, and so is the holiday shopping season, the high point in consumer spending for the year. What better way for AT&T to capitalize on both events than to offer two exclusive Windows 8-based tablets?
AT&T looks to be covering both important Windows bases (RT and Pro) with its selections: the Windows RT-based ASUS VivoTab RT, and the Windows 8 Pro-based Samsung ATIV Smart PC. Both devices will have mobile connectivity via AT&T's 4G network.
The tablets
The ASUS VivoTab RT is touted as the first Windows RT tablet with 4G LTE connectivity, and comes with a 10.1-inch Super IPS display featuring ASUS TruVivid technology and is powered by an nVidia Tegra 3 quad-core processor. There is 32GB of onboard storage and Microsoft Office Home and Student 2013 RT Preview Edition preinstalled.
On the other hand, the Samsung ATIV Smart PC touts a keyboard dock for increased productivity, an 11.6 inch HD PLS display and is powered by a 1.5Ghz dual-core Intel Clover Trail processor. 64GB of onboard storage, Windows 8 Pro and a Microsoft Office 2013 trial complete AT&T's second Windows 8 tablet offering.
Chris Penrose, senior vice president, AT&T Emerging Devices, stated:
AT&T is a leader in connected devices, and we are thrilled the Windows 8 tablets will be available on the nation's largest 4G network. With Windows 8, both tablets give customers an optimized touch interface, instant live tile updates and PC capabilities. For as low as $10 per month, customers can connect their Windows 8 4G LTE tablets with AT&T's new Mobile Share plans.
Pricing has not yet been announced, nor the exact date when the two Windows 8-based offerings will be available other than "in time for the holidays." What's even more important, there is no word on how AT&T will subsidize these devices. AT&T's subsidies on Windows-based products have historically been significant. The 4G Acer Aspire AO722 netbook, for example, is currently only $39.99 with a two-year service contract.
Which one is the right one?
Just like with any Windows tablet, "right" is a matter of customer choice. Unfortunately, this might turn out to be confusing this time around since consumers don't yet know which version of Windows 8 will be right for their needs.
The Samsung ATIV Smart PC comes with Intel Clover Trail, which is designed as middle-ground solution between a full-fledged Intel Core i3/i5/i7-powered solution and one sporting the more wallet-friendly ARM architecture. It utilizes the x86 architecture which gives it the ability to run any Windows 8-compatible application.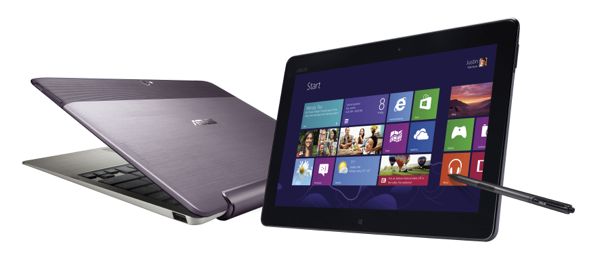 The customer can choose between a tablet with a keyboard dock that is able to run Windows applications and one that doesn't come with a dock and can't run anything but RT-designed applications.
It seems like it will be a tad confusing to someone walking into an AT&T store looking for a tablet, who only knows what they see on display, and printed on the price tag.