Microsoft announces Xbox Music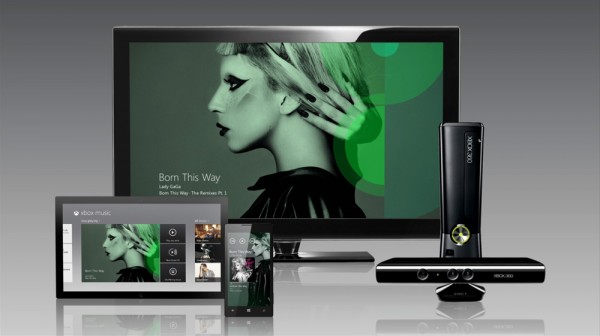 Whether you think Microsoft wants to be Apple, or not, the company continues to roll out products designed to compete with its major rival. Today's announcement is for Xbox Music, a digital music service for the Xbox games console, which will also appear as the default music player in Windows 8.
The service, which goes live tomorrow and will be available in 22 countries from launch, is a cross between Spotify and iTunes. Users will be able to listen to songs or full albums for free, create artist-based streaming radio stations, and put together music mixes and playlists. The iTunes element comes in the form of a music store, which will allow users to purchase and download tracks. The store will reportedly offer over 30 million songs, some four million more than Apple's store. There will also be over 70,000 music videos on offer.
Talking about the new service, Yusuf Mehdi, corporate vice president of Microsoft's Interactive Entertainment Business Marketing and Strategy, says: "There are a lot of individual services that do a good job, but today there isn't a service which can pull together the benefits of download-to-own, music subscription, or free streaming services. With Xbox Music, what we wanted to do is bring all of that value in one simple, easy-to-use service, then build some additional value on top -- make it really beautiful, and have it work across all of your devices. We've been able to simplify the music experience in a really powerful way".
Xbox Music will be available in two flavors -- free, but ad supported, or as an unlimited subscription-based service priced at $9.99 a month. Although it will only be available on Xbox initially, the service will expand to PCs and tablets running Windows 8 when the new OS launches on 26 Oct, and arrive on Windows Phone 8 shortly afterwards. There are also plans to release Android and iOS apps at a later date.
Personally, I'm pretty excited about the new service -- what about you?