Just 45 percent of the world's population subscribes to mobile services, and that's not much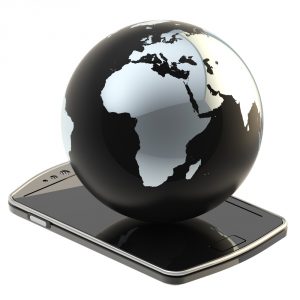 According to the results of a worldwide, multi-year study conducted by industry body GSMA, the total number of global mobile connections will reach 6.8 billion by Q4 2012.
However, the number of actual unique mobile subscribers is much less. By stripping out machine-to-machine (M2M) communications and inactive SIM cards, and factoring in that consumers apparently use an average of 1.85 SIM cards each, GSMA was able to arrive at a figure of 3.2 billion mobile subscribers, or around 45.7 percent of the world's population.
Taking into account various factors, the report estimates that this figure will rise to four billion in the next five years, which sounds like good growth, but isn't really, seeing as the global population will likely expand from 7 billion to 7.4 billion during the same time frame. The biggest growth areas will, unsurprisingly, be in developing countries and rural areas.
The report finds that Europe has the highest mobile adoption in the world, with United Kingdom, Germany, Denmark and Finland touching close to 90 percent subscriber penetration. The United States has 69 percent, Japan 88 percent and Russia 73 percent. Africa currently has the lowest usage (just one in three people with access to a mobile service make use of it). In China, the world's largest mobile market, the figure is 43 percent, but set to rise to 52 percent by 2017.
Of course, as GSMA notes in its report, a significant portion of the world's population isn't connected to a mobile service for good reason. The young, the old, disabled, incarcerated or unemployed, account for an estimated 2.3 billion, and those with no network coverage account for an additional 1.5 billion. If you take those two groups out of the equation, global unique subscriber penetration rises to 68 percent.
The research was conducted in 2009, 2011, and 2012 and across 39 countries (around 75 percent of all global connections).
Photo Credit:  glossyplastic/Shutterstock