Street View uses Trekker to gather views of the Grand Canyon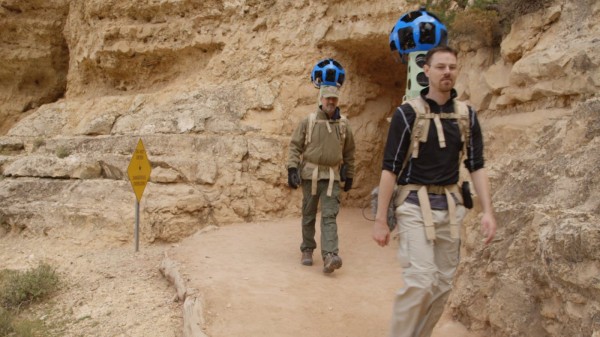 Google is intent on making as much of the world available in Street View as possible. It recently added 250,000 miles of roads and additional special collections, and even provided a startling glimpse inside one of its own data centers.
The company has several methods of gathering this visual imagery, including a fleet of Street View cars, trikes and snowmobiles. Its latest innovation is Trekker, a backpack with a camera on top, which is currently used to capture 360-degree photos of the Grand Canyon.
According to this blog post, "The Trekker -- which its operator controls via an Android phone and automatically gathers photos as he walks -- enables the collection of high-quality imagery from places that are only accessible on foot".
Provided the pictures all come out cleanly, and don't have the back of the operator's head in them, this is likely to be just the first of many such foot-based explorations.