Apple Q4 by the numbers: $36B revenue, $8.67 EPS misses Wall Street consensus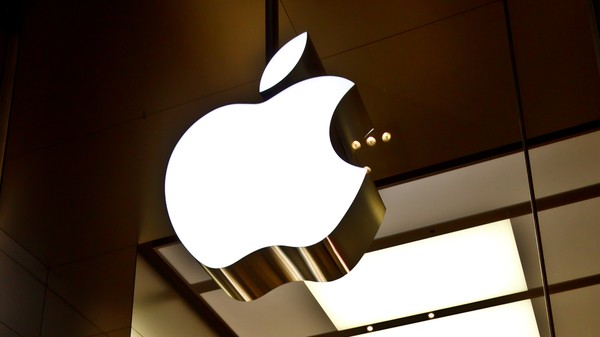 Late this afternoon, Apple announced another blow-out quarter and closed fiscal 2012, ending Tim Cook's first full four quarters as CEO. The challenge ahead is to maintain or to even extend momentum as cofounder Steve Jobs' influence over strategy and product development grows more distant. He died a year ago last month.
On Wednesday, financial analysts got an unexpected October surprise, and not iPad mini. Cook revealed that Apple sold its 100 millionth iPad about two weeks earlier. Problem: By that reckoning most analysts had over-estimated the tablet's quarter. Philip Elmer-DeWitt sums up the impact: "As a group, these analysts lowered their iPad estimates an average of 2.67 million units. Most also lowered their revenue and earnings estimates, an average of $1.26 billion and $0.31, respectively". If you're an investor wondering why Apple shares declined most of the day ahead of earnings, there's a reason.
For fiscal fourth quarter, Apple reported $36 billion revenue and net profits of 8.2 billion, or $8.67 a share. A year earlier, the company reported revenue of $28.27 billion and $6.62 billion net quarterly profit, or $7.05 per share. Apple announced fiscal Q4 results after the market closed today. Revenue rose by 27 percent and profit by 24 percent.
Three months ago, Apple forecast $34 billion in revenue for fiscal 2012 fourth quarter, with earnings per share of $7.65. Analyst average estimates were higher than Apple guidance: $35.8 billion revenue and $8.75 earnings per share. So Apple squeaked by reduced revenue estimates by missed consensus on earnings per share.
Apple shipped 14 million iPads, 26.9 million iPhones, 5.3 million iPods and 4.9 million Macs. Wall Street expected about 15 million iPads, 26 million, iPhones 5.7 million iPods and 4.8 million Macs. Apple sold 44 million iOS devices during the quarter.
Gross margins nudged down to 40 percent from 40.3 percent a year earlier. Operating margins were 34 percent. International sales declined to 60 percent from 63 percent.
Apple announced another dividend, $2.65 per share, payable November 15.
The Cupertino, Calif.-based company ended the quarter with $121.3 billion in cash and investments, up from $117.2 billion in June.
"Looking ahead to the first fiscal quarter of 2013, we expect revenue of about $52 billion and diluted earnings per share of about $11.75", Peter Oppenheimer, Apple CFO, says. Gross margins: 36 percent.
Earnings per share and gross margins will decline, based on Apple guidance. During today's earnings conference call, Oppenheimer offered some reasons: 13 weeks during the quarter, compared to 14 a year earlier; stronger US dollar; and "most prolific product period in Apple's history". There new product designs, such as iPad 4, iPad mini and MacBook Pro, are "height of the cost curve", which is typical. What's different is the "number of products we have moving at once", CEO Tim Cook told financial analysts.
But Apple's CFO also conceded the risks offering a lower-priced tablet: "we have been aggressive with the iPad mini".
Challenge of Leadership
Two days ago, Apple unveiled the new iPad mini and introduced iPad 4. Pre-orders start tomorrow. The smaller tablet reveals some of the differences between Cook's leadership versus his predecessor. Supply chain simplicity defined Apple for more than a decade, but that era is over. The mini expands base iPad configurations from seven to 14. However, when accounting for colors and carrier-specific models, which adds Sprint to AT&T and Verizon, Apple now offers 54 different iPad configurations. Imagine managing that supply chain this Christmas. I'm surprised Wall Street analysts don't fuss more about this kind of complexity and what it means for sales -- lost ones for a high-demand product -- and toll on gross margins.
iPad mini poses some risk to sales of the larger model, because of lower prices (starting at $329). The move marks another difference in Cook's leadership, as he seeks to position Apple to lead the so-called post-PC era and to keep Apple platforms vital.
There is also the aforementioned launch of so many new products at once, particularly for the holiday quarter. The move brings much risk (mainly to margins) but much opportunity (potential market share gains).
Challenges surround Cook. According to Pew, Americans buy more Android tablets than ever before, dramatically chopping iPad's huge market share lead in just one year. Based on an August survey, iPad market share slipped to 52 percent from 81 percent a year earlier.
Twenty-five percent of US adults have access to a tablet, according to Pew (22 percent as owners, 3 percent sharing with someone else in the household). Sixty-eight percent got their tablet within the last year, and 32 percent during 2012.
Daily Android activations now total 1.3 million, up from 900,000 in June, according to Google. At that run rate, Android device sales, based on activations, work out to 117 million every 90 days. Looking ahead, IHS iSuppli now predicts that cumulative Android smartphone shipments will reach 1 billion next year, but iOS not until 2015. Cumulative sales passed iOS devices during summer -- 500 million.
Slowing PC market also weighs on Apple. Calendar third quarter is typically strong because of back-to-school sales. Not this year. Global PC shipments fell 8.6 percent from Q3 2011, according to IDC, surpassing the minus 3.8 percent forecast. Gartner estimates 8.3 percent decline. The United States, a region recently in love with tablets, is in free fall, with shipments down 13.8 percent by Gartner's reckoning and 12.4 percent according to IDC. Apple typically avoids the gravity pulling down the entire sector, as it did following the 2008-09 recession. Q3 is typically one of Apple's best, given the Mac's popularity among schools. But shipments in the United States fell 6.1 percent or 7 percent, respectively, according to Gartner or IDC.
Then there is Microsoft, which tomorrow launches Windows 8 and RT, which are primed for touch and tablets, and the Surface slate. As Cook surveys the computing landscape moving into fiscal 2013, the decisions he makes now will determine Apple's future as early connected-device platform leader. But today Cook dismissed Surface, calling it "a very compromised, confusing product" -- that admitting he hadn't used the tablet.
Results by Category
Geographic. Revenue in the Americas reached $13.8 billion, up 43 percent year over year but only 8 percent sequentially. Europe: $8.02 billion, up 8 percent for the year but down 3 percent for the quarter. Japan: $2.37 billion, up 113 percent from a year earlier and 18 percent quarter on quarter. Asia-Pacific: $7.54 billion, up 15 percent for the year but down 4 percent for the quarter.
China continues to be hugely important to Apple, and Cook specifically called out the country, which revenue reached $5.7 billion, up 26 percent year over year. iPhone rose 38 percent, Macs 44 percent and iPad 45 percent. For the year, China generated $23.38 billion revenue, or 15 percent for all Apple. China accounted for more than three-quarters of Asia-Pacific revenue.
iPhone. Apple shipped 26.9 million iPhones worldwide during fiscal fourth quarter, up from 17.01 million a year earlier. That's a 58 percent increase, year over year. Wall Street analyst average estimate was about 26 million units. Apple counts shipments into the channel, typically making them several million units higher than numbers released by Gartner, which measures actual sales. Despite iPhone 5's late-quarter launch, overall sales only grew 3 percent sequentially. Apple ended the quarter with 9.1 million units in inventory, up 800,000, but below targeted levels.
Revenue rose 56 percent to $17.13 billion from 10.98 billion a year earlier. Sequential revenue rose just 5 percent.
Cook described iPhone 5 sales as "extremely robust" but there is a "significant backlog".
iPad. Apple shipped 14.04 million iPads globally during the quarter, up from 11.1 million. That's a 26 percent year-over-year increase but 18 percent sequential decline. During today's earnings conference call Oppenheimer said that "iPad sales were ahead of our expectations". Yes, but not Wall Street's. Apple ended the quarter with near-expected inventory levels.
Cook partly excused iPad shipments to higher sales to K-12 education during the June quarter falling off, which is typical, during the September quarter. He also expressed that new product rumors acted as a brake on sales.
Revenue rose 9 percent to $7.5 billion, from $6.89 billion year over year, but declined 18 percent sequentially. During today's earnings call, Apple executives conceded that average selling prices were lower, in part because of the $399 iPad 2. That situation foreshadows potentially greater now that iPad mini starts at $329.
Several analysts pressed the Apple executives on iPad mini margins, which the CFO conceded are "significantly below" what's typical. But, unsurprisingly he boasted: "The difference between the iPad mini and the competition is profound". Cook called 7-inch tablets like Nexus 7 as "compromised".
Computers. Mac shipments nudged up just 1 percent year over year to 4.9 millions. Wall Street consensus was about 4.8 million units worldwide. Laptops accounted for 80 percent of Mac sales. Apple ended the quarter with 3 to 4 weeks of inventory, which is lower than typical. This week Apple announced new iMacs shipping in December. "We'll be constrained for the full quarter in a significant way", Cook told financial analysts.
Macs generated $6.6 billion revenue, up 6 percent year over year and 34 percent sequentially.
iPod. Apple shipped 5.3 million iPods during fiscal fourth quarter, down from 6.62 million a year earlier -- a 26 percent decline. Apple ended the quarter with 4 to 6 weeks channel inventory. iPod touch accounted for more than half the total. iTunes revenue approached $2.1 billion.
Retail. Revenue from Apple Store rose 18 percent year over year to $4.23 billion -- that's from an average 376 retail shops. Unit sales increased just 1 percent -- to 1.1 million from 1.096 million a year earlier. Apple opened 10 new stores during the quarter. Apple ended Q4 with 390 stores, 140 outside the United States. The stores saw 94 million visitors, up 22 percent from 77.5 million a year earlier. That works out to 19,000 visitors per store per week.
MORE TO COME
Photo Credit: nui7711/Shutterstock