Google adds visual terrain to Maps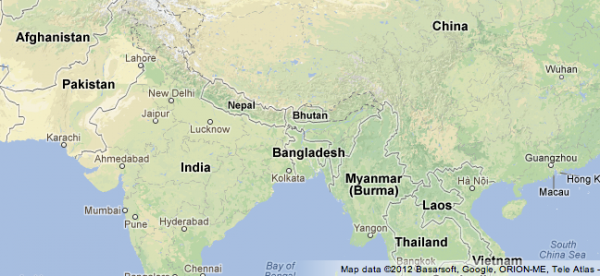 With all the Maps and Street View improvements that Google's been rolling out lately you'd think the company had something to prove. Apple might be able to fix some of the many issues that plague its fledgling service, but it's going to struggle to ever catch up if Google continues to advance its mapping tool at the rate it has been recently.
Google's latest change is to the basemap you see when you open the service in your browser. Whereas before a zoomed out view of the world showed a fairly basic map, with borders, country names and some sparse vegetation, now it shows a more colorful view, with detailed terrain, making it much easier to identify forests, deserts, and mountain ranges.
In one of the example images shown in a new Google blog post, you can clearly see the deserts of Pakistan, the rocky Himalayas, and the jungles of Laos. Another image, covering the area north of Vancouver, Canada, shows the mountainous and rocky terrain responsible for cities and settlements being developed further south.
It's not just vegetation and terrain that's been added to the maps. Major natural features, such as the Amazon Basin, the Gobi Desert and the Salar de Uyuni in Bolivia, are now clearly labeled, to make them easier to find.