If you're looking for Windows 8 PCs, don't shop Microsoft Store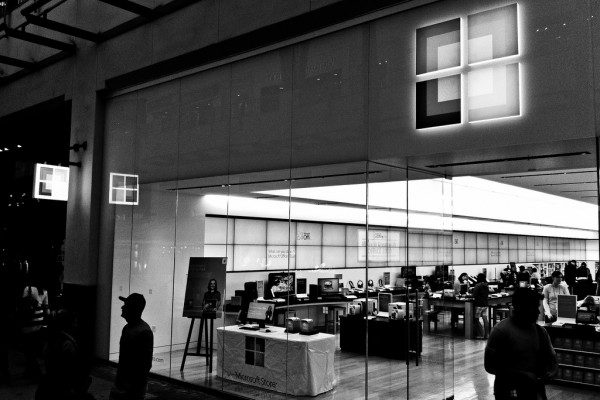 I simply don't know what to say. Some things are so perplexing, so exasperating no description makes sense. In writing a story about Windows 8 PC deals, I naturally called several Microsoft Stores. None have systems for sale. Same goes for the company's online shop. It's ore-order only, baby. What the frak?
I'm confused. Didn't Windows 8 launch today, with Microsoft spending beau coup bucks marketing the operating system? Currently, Microsoft operates 27 permanent stores, with another opening in Toronto, Ontario November 16. Shops are also planned in Ohio and Puerto Rico, but dates aren't officially disclosed. Thirty-two holiday stores opened today. With nearly 60 stores open, in 27 states and three Canadian provinces, shouldn't Microsoft have PCs to sell on Windows 8's launch day?
I have to wonder what that indicates regarding the company's realistic expectations about Windows 8 PC sales. You can buy a Windows 7 system in store today and get 8 Pro for an extra $14.99, one associate told me late this morning. Perhaps it's all about Surface RT tablets, which you can buy at Microsoft Store.
Another store associate attributed the situation to PC manufacturers releasing Windows 8 PCs just today. I called a local Best Buy, and you'll never guess what's in store today. For purchase, not pre-order.
But get this! The recorded message for my local shop says that Windows 8 launches October 26 but the store will open at regular hours (10 am). "Apple"s new iPad and iPad mini launch on November 2nd, and stores will open at 8 am". I didn't add the emphasis, BTW. So what does that tell you?
Photo Credit: Joe Wilcox