So-called technical glitch robs Firefox of 6M to 9M downloads, Mozilla claims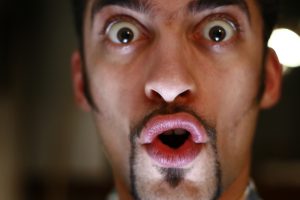 Almost four months ago the European Commission opened an investigation after Microsoft failed to distribute the browser ballot to Windows users. The problem, according to the Redmond, Wash.-based corporation, only affected 10 percent of PCs, but Mozilla says there's more to it than meets the eye. Microsoft claims a glitch, lasting 18 months, caused the ballot to disappear.
Harvey Anderson, who works at Mozilla on business and legal affairs, revealed some numbers that portray the impact on Mozilla Firefox downloads. Prior to Microsoft fixing the problem daily downloads of the popular open-source browser decreased by 63 percent to 20,000 per day. After Microsoft decided to fix the issue the number of Mozilla Firefox downloads increased by 150 percent to 50,000 per day. The European Commission isn't overly excited by what happened, and sent Redmond a "statement of objections". That usually implies that a fine is underway...
The European Commission stated that: "From February 2011 until July 2012, millions of Windows users in the EU may not have seen the choice screen. Microsoft has acknowledged that the choice screen was not displayed during that period". Firefox lost 6 to 9 million downloads when the browser ballot delivery failed, which is a fairly inexact estimation but significant nonetheless.
According to StatCounter, in Europe Mozilla Firefox lost significant usage share since February 2011 until July 2012. It is worth noting that Firefox continued to drop after Microsoft allegedly fixed the problem. Other browsers such as Chrome, Opera and Safari were affected by the failure to distribute the browser ballot but the former of the three managed to grab the top spot in Europe.
Photo Credit:  Konstantin Sutyagin/Shutterstock