Android devices have greatest taste for Gingerbread, Ice Cream Sandwich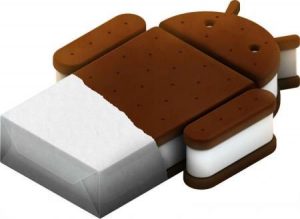 There is no stopping Ice Cream Sandwich! Android 4.0 continues its growing streak month after month, based on the number of devices accessing Google Play during the 14 days ending November 1. But Gingerbread is still the sweet that rules them all.
Just like in the last few months, Android 4.1 Jelly Bean reports the highest growth. It reached a distribution level of 2.7 percent, which is 50 percent higher compared to the previous data released by Google. Growth is likely influenced by the popular Nexus 7 tablet and smartphones like the Samsung Galaxy Note II.
Ice Cream Sandwich versions 4.0.3 to 4.0.4, reached 25.8 percent distribution in October, which represents a 2.1 percentage points increase compared to the previous month. For the first time ever, the one-year-old operating system breaks the 25 percent barrier in green robot distribution.
The tablet-only Honeycomb still runs on 1.8 percent of Android devices. Version 3.1 kept its 0.4 percent distribution from last month, while 3.2 can be found running on 1.4 percent of green robot-based tablets. Overall Honeycomb lost a fairly insignificant 0.1 percentage points compared to the previous data-set.
The most-used version is still the almost two-year-old Android 2.3, which takes first place thanks to a 54.2 percent cut of the green robot world. Versions 2.3.3 to 2.3.7 account for a whopping 53.9 percent distribution, while 2.3 to 2.3.2 only represent an abysmal 0.3 percent take. Compared to the previous month, Gingerbread lost 1.6 percentage points, which represents only a slight decrease.
Froyo still runs on 12 percent of Android devices, which is fairly significant for what is basically an almost two-and-a-half year-old operating system. Eclair reached 3.1 percent distribution, while Donut and Cupcake only represent 0.3 percent and 0.1 percent, respectively.
The latest member of the family is Android 4.2, which still bears the Jelly Bean moniker. Google will start selling the Nexus 4, Nexus 7 and Nexus 10 with the new operating system October 13, but as usual the latest version must struggle to overcome its predecessors in a fairly short period of time.