Apple's new (cough, cough) 'apology' to Samsung appears in UK newspapers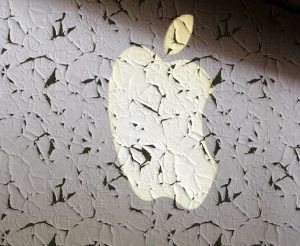 If you've been following the story, you'll know Apple was ordered to post a notice on its UK website and in several newspapers, stating that Samsung did not copy the iPad. After losing its appeal, Apple complied, sort of, by posting a statement as directed on its site. Only instead of it taking the form of an apology, it dwelt on how uncool Samsung products are, and how the UK court is out of step with the rest of the world.
Yesterday, the UK court told Apple to take down the "incorrect" statement and put up a proper apology (and on the front page of the site, rather than on a linked page), giving it 48 hours to do so. Today Apple has complied with the first part of the order -- removing the notice -- but the replacement is unlikely to make an appearance until just before the deadline expires. However, the new statement has appeared in newspapers today, and while it follows the court's request, it's the sort of thing that will have the already annoyed judges wanting to punch walls.
The dry, but still slightly snarky statement reads:
On 9th July 2012 the High Court of Justice of England and Wales ruled that Samsung Electronics (UK) Limited's Galaxy Tablet Computer, namely the Galaxy Tab 10.1, Tab 8.9 and Tab 7.7 do not infringe Apple's Community registered design No.0000181607-0001. A copy of the full judgment is of the High Court is available on the following [site]. The Judgment has effect throughout the European Union and was upheld by the Court of Appeal of England and Wales on 18th October 2012. There is no injunction in respect of the Community registered design in force anywhere in Europe.
While this statement is clearly closer to what the court wanted, it still manages to avoid saying "Samsung has not copied the iPad". Indeed the statement completely fails to mention Apple's tablet anywhere. And if the dullness of the copy itself was not enough to deter readers, the statement is presented as a single paragraphed block of text, with "Advertisement" as the heading.
Apple is certainly playing a dangerous game here, and it will be interesting to see how the court responds this time.
Photo Credit: Joe Wilcox