Samsung isn't cool enough to copy Apple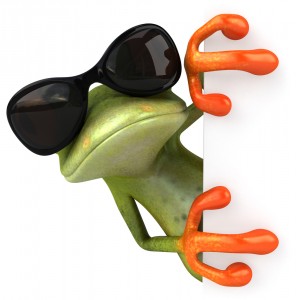 Today, UK Judge Colin Birss confirms what Apple fans have claimed for years: Samsung isn't "cool enough" to copy the trendy fruit-logo company. But the result is opposite their meaning about copying badly. Birss ruled that Samsung's Galaxy Tab family of tablets do not imitate iPad, meaning violate Apple's registered design -- they're not "cool enough" and "do not have the same understated and extreme simplicity which is possessed by the Apple design".
The court gave the win to Samsung by stating that Galaxy Tab 10.1 is different enough to the iPad, being thinner and with a detailed back cover. Apple spokesman Alan Hely doesn't agree, saying: "This kind of blatant copying is wrong and, as we've said many times before, we need to protect Apple's intellectual property". This is what happens when you lose and can't do it with dignity.
The ruling juxtaposes others. Late last month, US District Judge Lucy Koh issued a preliminary injunction against Galaxy Tab 10.1 for violating a single Apple software process patent. But her ruling stands against a rising tide of outrage among judges about frivolous and abusive patent lawsuits. Perhaps Apple is no longer cool enough for many jurists.
Samsung could use this ruling to their advantage to fight similar claims in other disputes with Apple, and in other countries as well. A ruling in the United Kingdom might change other judges' rulings all over the world. Judge Birss' statements are frank, but they're not the only ones.
Another UK Judge invalidates "Slide to Unlock" Patent
Last week, UK Judge Christopher Floyd, who oversaw the trial between Apple and HTC, ruled that HTC doesn't infringe the four patents that Apple presented during the trial. Further more, Judge Floyd also invalidated two patents, the most famous of the two being the "slide to unlock", with a third one being partly invalidated as well. That's a crushing victory for HTC against Apple. with the Taiwanese manufacturer being able to continue selling its current and future smartphones that use a similar unlocking method in the United Kingdom. This could also have consequences in the rest of Europe as well, where other judges could rule in a similar fashion. A significant blow could be delivered to Apple in the future, as HTC might use the UK verdict to convince upon a favorable ruling in possible upcoming trials.
Considering how easy it was for Judge Floyd to invalidate two software patents (with a third almost invalidated), a shadow of doubt could set over whether software patents should be granted or not. A precedent has been set now and it's likely for another patent lawsuit to be ruled in a similar way in court.
Is There a Need for Software Patents?
Software patent disputes make headlines nearly every day, with lawsuits being filed more often -- and Apple high among the most aggressive litigants. The purpose is simple: To cripple the opponent by cutting off distribution of their products. The consequences are easy to notice as the injunctions start rolling. Patent disputes are out of hand indeed.
Software patents are easier to tackle than hardware patents. With hardware you have to invest in R&D, make prototypes and hire qualified personnel and so on. In order to be successful and protect their intellectual property such companies make large investments. Software, on the other hand, is much easier to develop and it also involves a lower overall cost. Processes are easiest of all, and many disputed patents cover how things are done, such as Apple's victory against Samsung in the United States: Universal search.
The real problem in patent disputes comes from the fact that software patents are far easier to go to trial for, and just as an example, an entire industry of NPEs (non-practicing entities) is responsible for $29 billion in patent dispute costs in 2011 alone.
Is there a point in software patents then? They seem to cause serious financial damage at a company's expens, thus making patent litigations very attractive.
US Judge Richard Posner dismisses Apple/Motorola lawsuits.
But like Birss, other judges are pushing back. Richard Posner, the US Judge who threw out the case filed by Apple against Motorola, sees the technology industry as a jungle with animals in a constant struggle for survival. He questions software patents' validity: "It's not clear that we really need patents in most industries". He spoke to Reuters last week.
"You just have this proliferation of patents" and "it's a problem" are his observations to the ever increasing disputes over software patents and his reasoning for why we don't need software patents. In my opinion, his statements will cause a few heated discussions over time.
Judge Richard Posner volunteered to oversee the Apple vs Motorola case, which must have been a surprise to both parties, since the case was redirected from a Wisconsin federal court to him. What wasn't actually expected, considering the large number of patent disputes in court, his dismissing Apple's request to ban the sale of Motorola devices, claimed to have used Apple patents.
In October 2010, Motorola filed a lawsuit against Apple and the same month Apple sued back. By cancelling the trial he dismissed a possible injunction against Motorola phones. His reasoning: it would harm consumers. He also barred Motorola from seeking an injunction against the iPhone due to Apple's pledging of a fair licensing of its patent.
Is Judge Posner Right?
Through his decisions to tackle the patent disputes from another perspective Posner has set an example to other US Judges -- there is another way for lawsuits to end and one that doesn't have to harm something very valuable: consumer choice.
Consumer choice is very important in a free market and it also dictates the market's choice over a product or another. Taking that away can have dangerous effects over personal choices, which removed can lead to monopoly.
Other trials would have been better ended in a similar matter and would not have caused consumer outrage, like my colleague Joe Wilcox points out.
From my personal perspective I agree with Judge Posner's reasoning. I admire his decision not to take part in these continuous and frivolous disputes. The recognition of effort and merit through patents is important to our society, but it shouldn't be used as a weapon to cripple the opponent.
Photo Credit:  Julien Tromeur/Shutterstock