Skype introduces prepaid cards in the United Kingdom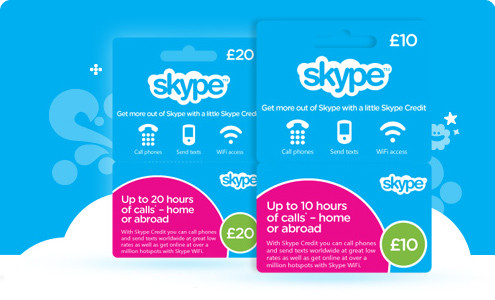 Prepaid communications services are very popular among residents of the old continent. Skype, the Microsoft-owned VoIP and Video chat company now offers prepaid cards in the United Kingdom.
With Skype Prepaid Cards, users of the popular VoIP service can get access to a number of paid features such as worldwide calling to landlines and mobile phones, text messaging, or multi-user video calling. There are two prepaid cards currently available, one that costs GBP10, and one for GBP20. Both can be purchased at more than 1,400 stores across the United Kingdom from Asda, Currys, PC World, Sainsbury's or WHSmith.
Other features that Skype users will have access to include unlimited calls to a country of choice and connection to over one million global Wi-Fi hotspots. Enrico Noseda, Head of Market Development for the EMEA region at Skype, underlying the prepaid card's general purpose states: "The Skype Credit can be used in whichever way and on whichever device best suits the user, making it as easy as possible to be together whenever we are apart." Prior to this launch, Skype rolled out these prepaid cards in Mexico.
Call rates start at 1.6 pence per minute, but subscription-based calling packages are also available. The latter include: Unlimited Europe Landlines for GBP5.74, Unlimited World for GBP9.76 and Unlimited World including China for GBP15.51. All prices include VAT (Value Added Tax).
In order to use the credit purchased through the Skype Prepaid Card users have to redeem them by introducing a PIN number. The latter can be revealed by scratching the panel on the back of the card.