If you are still running Android 2.3, watch out for the bad guys!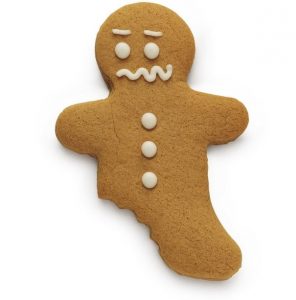 While security company Kaspersky Labs recently gave Microsoft high marks late last week, it seems that it has given a failing grade to Google for version 2.3 of its Android mobile operating system.
Kaspersky's recent numbers show the Gingerbread release, specifically version 2.3.6, is the most highly targeted Android OS for malware developers, and Trojan SMS leads the way. That is followed, a bit distantly, by Java, which has also been a thorn in the side of computer users recently. While this is bad news for Google, it does have a silver lining.
Things may be less dire than they first appear to be. Kaspersky Labs also reported that the total amount of malicious apps pointed at Android devices has actually dropped off from quarters two through three of this year. Specifically, they report a drop from 14,923 malware modifications in the second quarter to only 9,130 in the third quarter of 2012.
The security research firm went on to break down which versions of Android were the most targeted and the leader... er...loser, was Gingerbread. The number two target shouldn't be a surprise in light of the recently-posted OS version distribution numbers. It was version 4.0.4, better known as Ice Cream Sandwich that took the silver medal here. It was apparently too soon to post numbers surrounding Android 4.2 Jelly Bean. Beyond those first two, the numbers begin to drop off significantly:
Android 2.3.6 - 28%
Android 4.0.4 - 22%
Android 4.0.3 - 16%
Android 2.3.4 - 9%
Android 2.3.5 - 8%
Android 2.3.3 - 4%
Android 2.3.7 - 3%
Android 2.2.1 - 2%
Android 2.2.2 - 2%
Other - 6%
Given that Android 2.3 is now two years old and that the carrier upgrade cycle is somewhat unreliable, none of this news is shocking. With that said, however, there is perhaps some analysis we can take away from it. First, with Android 2.3-based devices now being traded in for phones running more modern versions of Android, we can probably expect this number to drop. Second, we can all take heart in the fact that malware targeting the Google mobile OS has dropped off significantly despite more users moving to Ice Cream Sandwich-based phones and tablets. That could mean malicious developers haven't yet caught up or that Google is making the operating system more secure. The question is, which is it?
Photo: Bobby Scrivener/Shutterstock