Verizon throws a freebie to customers affected by Hurricane Sandy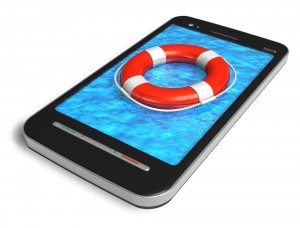 Hurricane Sandy struck the Eastern US coastline and affected millions of people. Japan's third largest carrier, Softbank, contributed half a million dollars to aid in the relief efforts, and recently Verizon Wireless announced that it will support affected customers.
The big red implemented the "Hurricane Sandy -- Voice & Text Program" to show its support towards affected customers from parts of New Jersey and New York. As a result they will not be billed for domestic voice and text usage charges incurred between October 29 and November 16. The nation's largest carrier states that it will act proactively and swallow the cost of the bill without any action required by affected customers.
The bill-free period ends on November 16 because that is when Verizon hopes life "will have returned to pre-Sandy normalcy" and therefore possibly resume voice and text charges. The big red is specific in listing parts of New York and New Jersey, and will address additional requests on a case by case basis likely to include transiting customers.
Eligible New York counties include: Bronx, Kings, Nassau, New York, Putnam, Queens, Richmond, Rockland, Suffolk, and Westchester.
For New Jersey the following areas are listed: Atlantic City and 20 counties -- Bergen, Burlington, Camden, Cape May, Cumberland, Essex, Gloucester, Hudson, Hunterdon, Mercer, Middlesex, Monmouth, Morris, Ocean, Passaic, Salem, Somerset, Sussex, Union, and Warren.
Photo Credit: Oleksiy Mark/Shutterstock