Who will buy Google Nexus 4?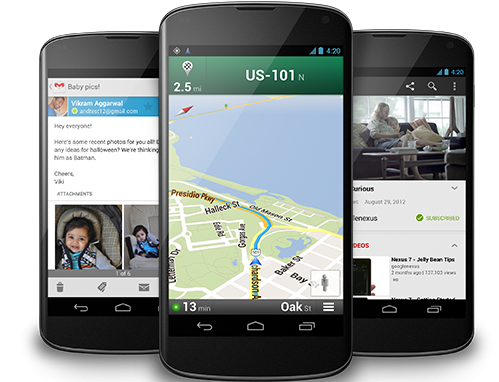 Tomorrow, Google Nexus 4 goes on sale, along with the new Nexus 10 tablet. The question: Who will buy? I've got answers.
Six days ago, I posted poll "Will you buy Nexus 4?" Early responses are quite surprising. Exactly 53 percent of respondents say they will buy the smartphone "as soon as available", with another 15.4 percent planning to do so "within 3 months of release". Say, what? Yes, that's my reaction, too. But the phone has received rave reviews from those publications receiving one (we're on the wait list). The results contrast strikingly with our iPhone 5 buying poll. More than 70 percent plan to buy Nexus 4 vs 33 percent the Apple mobile.
Of course, what people plan and what they do often don't jive. The poll results merely reflect buying intention and presumably for a techier-than-typical crowd. Still, 53 percent immediately is a number not easily ignored. Two models will be available -- identical except for storage capacity: 8GB ($299); 16GB ($349), from Google Play. Look for sales starting around Noon ET.
Still, many BetaNews commenters express misgivings about Nexus 4, while others give a firm no purchase. There are three things the smartphone lacks that many of you want:
4G LTE
Replaceable battery
Expandable memory
I'm not exactly thrilled by storage capacity but worry more about the fixed battery and HSPA+ for data rather than LTE.
Mecanoroid shares similar sentiments: "Fixed battery and no memory expansion possible = NO, whatever the rest is. Tired of this false segmentation and forced obsolescence".
srkelley:
I chose No, the reason being that there isn't a replaceable battery and there is no SD card slot. What's so bad about me choosing to replace the battery? I get that a lot of work went into the design of the phone but if I want to use a 3500 mAh or greater battery to make it better fit me then why not? Why should my storage options be limited too? If you wanted to get people to spend more for memory with your two models than why not include the sd card slot and removable battery on the more expensive model? Eight and 16 gigs as the only options is a joke. It should have been 16 and 32 at minimum.
"Well I just decided to buy the Nexus 4", jfplopes answers earlier today. "As much as I wanted removable battery, LTE and sd card support there is no denying this will be the cheapest high-quality phone on the market for a very long time. I was also considering the LG Optimus G, the Padfone 2 or even the Galaxy S III. But the Nexus 4 price is simply too good".
My colleague Mihaita Bamburic says that LTE doesn't reflect "the reality around the globe, where fast data speeds are not the norm nor will they be in the next year or so. Nexus 4 is so much more than missing LTE cellular connectivity". HSPA+ makes Nexus 4 more of a true global phone, while presumably reducing additional cost LTE radio would impose.
"I'm bored of my Samsung S III", ToeKneeC67 comments -- "was really hoping but this is a downgrade. So I'm going with a Windows 8 phone. Simply fast, works, enough apps, and because I have zero time to root phones and use custom ROMs (really the biggest advantage of Android). Plus, as I have a few phones, the Windows Phone OS is awesome on battery life (at least with the Radar 4G)".
Responding to my post on Google+, Carl Sims is "buying Nexus 4 the moment a buy button is available".
"Yep, I'll be buying it as soon as I can", Jordan Schnaid answers. "My old HTC Vision is barely chugging along here.".
For those of you still thinking about Nexus 4 or another device. Here are the core specs: 4.7-inch display, 1280 x 768 pixel resolution, 320 pixels per inch; Qualcomm Snapdragon S4 Pro processor; 2GB RAM; 8GB or 16GB storage (depending on model); 8-megapixel rear-facing and 1.3MP front-facing cameras; GSM/EDGE/GPRS (850, 900, 1800, 1900 MHz), 3G (850, 900, 1700, 1900, 2100 MHz), HSPA+ 21; WiFi N; wireless charging; Bluetooth; NFC; SlimPort HDMI; accelerometer; ambient-light sensor; barometer; compass; GPS; Gyroscope; microphone; 2100 mAh battery; unlocked; Android 4.2. Measures 133.9 x 68.7 x 9.1 mm and weighs 139 grams.
I'm undecided. I am mostly satisfied with Galaxy Nexus, which camera is quite good for a 5-megapixel shooter. I worry that despite being 8MP, the LG-made Nexus 4 won't be as good as its Samsung-manufactured predecessor. Then there is no LTE, which makes the purchase all the more feel sideways than upgrade. What about you?