Who will buy iPhone 5? Not you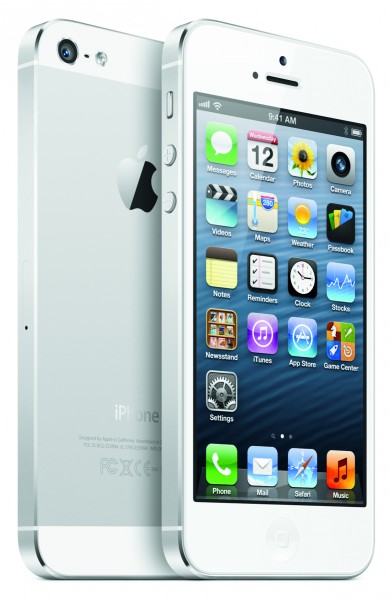 Last week, I asked: "Will you buy iPhone 5?" -- and more than 1,000 of you responded. Whoa, are you so not interested in this handset: 74.55 percent answered no. Now compare that to the poll about iPhone 4S, following its announcement: 39.6 percent "no". Well, well, perhaps Stephen Baker, NPD's veep of industry analysis, is right in his pre-launch prediction that US iPhone 5 sales won't be as big as many people predict.
Juxtapose that against early sales -- 2 million preorders in the first 24 hours, which sure would seem to indicate big, big success ahead. That's double the number during the same time period a year ago. Well, hell, how do those reconcile? Broader distribution is easy answer -- nine rather than seven countries -- and many more retail outlets in each. Then there's the obvious: The poll reflects a select audience of techno-oriented readers whose buying priorities are different. Even so, when comparing to last year's poll, a startling buying trend emerges, and it's not good.
Many ways of "No"
Among the 1,034 respondents to the iPhone 5 question, 29.01 answered "no" because they "don't buy Apple products". Meanwhile, 24.27 percent say "iPhone 5 isn't compelling enough". I'm surprised to find only 2.22 percent of the no sale folks "don't qualify for discounted pricing". Last year, I didn't have the "don't buy Apple products" response. The majority of "no" buyers, 20.53 percent, didn't find iPhone 4S to be "compelling enough".
The previous poll's number is considerably higher -- 6,483 respondents -- and as such more reliable. Still, the current number of respondents certainly is trustworthy enough. In 2011, the majority planned to upgrade from iPhone 3GS or earlier -- 24.05 percent. By contrast, just 3.87 percent this year. But, again, the percentage planning to upgrade overall is much smaller -- 25.45 percent.
Reconciling the numbers, about 40 percent of "yes" respondents last year planned to upgrade from iPhone 3GS or earlier compared to about 15 percent this year. In 2012, 37 percent of "yes" respondents say they will upgrade from iPhone 4 compared to 21 percent to the 4S last year. That's exactly the percentage planning to go iPhone 5 from 4S now.
There is little overall difference between polls upgrading to the newest iPhone from Android: 14.6 percent last year and 13.3 percent in the newest poll. Among BetaNews readers, then, Android risks about the same or less from iPhone 5 than 4S -- and overall not that much. The majority of "yes" respondents plan to upgrade from an existing iPhone: 76.4 percent this year compared to 61.2 percent in 2011. That's good for customer retention, but forebodes little iPhone gains from other platforms.
By the way, for anyone asking why no Windows Phone year-to-year comparison: The numbers upgrading from the platform to either iPhone is too insignificant to be statistically reliable.
Few New Customers
There's a certain resonance to these numbers: 74.55 percent of respondents say they won't buy iPhone 5, while 76.4 percent of those answering "yes" plan to upgrade from another Apple handset. Customers cost more to acquire than to keep, which is good for Apple and carriers -- well, assuming buyers don't switch when going from iPhone to iPhone. Assuming the BetaNews poll is in any way indicative of broader trends (even if only techies), then Apple's platform growth is potentially stagnant.
Some analyst data already shows this. For example, Android share of mobile handset sales was 64.1 percent in second quarter compared to just 18.8 percent for iPhone, according to Gartner. Year over year, that's up from 43.4 percent and 18.2 percent, respectively. Android gained 20 points against 0.6 points for its rival.
Other analysts expect much stronger iPhone sales than the BetaNews buying poll suggests. For example, IHS iSuppli analyst Daniel Gleeson sees larger display (4 inches, up from 3.5 inches) and 4G LTE as big upgrades that will drive big sales. He calls iPhone 5 a "significant departure", with iSuppli predicting that fourth quarter will be the biggest in iPhone's history.
For the year, the analyst firm expects global iPhone sales will rise 60 percent from 2011, to 149 million from 93 million units. For techies looking at features long available from, say, Android or Windows Phone handsets, iPhone 5 loses appeal. But for existing customers -- again, the majority of which will be iPhone 5 buyers based on the poll -- the larger display and LTE mean much more.
Readers Respond
In this context, your reactions aren't surprising.
SlapShot says: "No iPhone 5 here. Will be buying the Nokia Lumia 920". Commenter dobvlr: "iPhone is one or two generation behind android competitor. No wonder why they keep suing Samsung".
Joe Turber:
The other day a grandma at the checkout line was messing with her iPhone. I thought to myself: 'My iPhone used to be cool. It was like my Porsche and stood out. No longer'. I am going to pass on the koolaid this time around. That Lumia 920 in red would catch some attention at the club and Joe likes the attention!
"The day I buy an iPhone is the same day you should buy yourself a really nice pair of skates and a carbon fiber stick for a friendly game of ice hockey with the devil", writes extremely_well.
Chris Moore:
I have an iPhone 4, my wife recently got a Galaxy S3 and I've been jealous of how nice it is. We both have AT&T but she can pull up maps in areas I can't, look up things faster (despite this being her first smartphone) and the thing just runs smoother. I look at the specs on the i5 and think, 'Wow, you almost caught up with the S3'. No more wishing I could have an app I want because Apple won't approve it, they aren't the top of the heap anymore so why deal with their crap. I'm done with Duplo, time to move to Lego Mindstorms.
Reader ckot acknowledges that iPhone 5 "is certainly missing many of the features that would make me really want it. However, I've had my iPhone 4 for long enough now that the battery life is starting to decrease...My iPhone 4 has a decent resale value. So, the cost of upgrading is basically the effort of selling my 4, and re-upping with AT&T".
Problem: If the BetaNews poll is indicative, then a whole lot of other people will think likewise. They can sell that existing Apple handset for about what it costs to buy subsidized iPhone 5. But if three-quarters of upgraders dump older iPhones, the once haughty resale market risks a dive. But that's another story for another day. I'll be watching Craiglist and eBay. Will you?