Microsoft Surface review for real people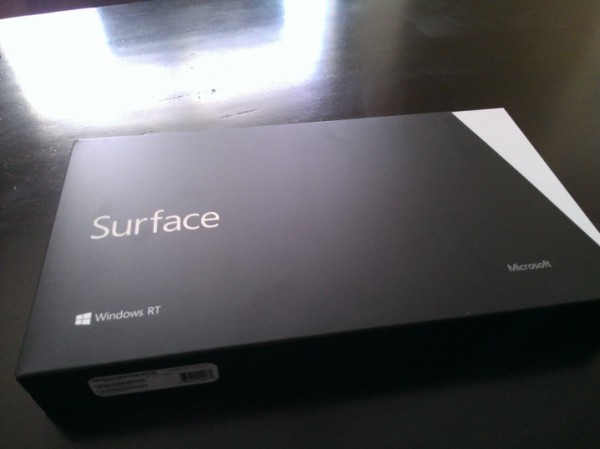 I've spent the past couple of weeks reading review after review of Microsoft Surface. I feel like 90-percent of them were not written for me. You see, I'm your average user. I'm the average Joe user with a strong interest in the field of technology. I don't care about pixel densities, or all the other niggles on performance tech geeks fight about all the time.
What matters to me: Does a particular device allow me to not only consume content but create it as well. And Surface accomplishes those two goals tremendously well. I write this review on a Surface RT using Microsoft Word in Office 2013.
While other reviews read like they are written for tech geeks, knocking the Surface for things the rest of us don't even care about or even understand, I write this review for the rest of us: people who want to know how well this device allows them to consume and create. Hopefully this is something you can send to the non-techie users in your life.
There will eventually be two Surface tablets available, one running Windows RT and the other Windows 8 Pro. Surface RT is exclusively available from Microsoft, and comes in three configurations: 32GB ($499), 32GB with keyboard cover ($599), or 64GB with keyboard cover ($699).
Hardware
I own an iPad and Nexus 7. I recently sold my HP Touchpad, which I purchased from the massive firesale that happened last year.
As much as I wouldn't want to admit it, anytime someone asked me, "What is the best tablet I could buy?" I hands down told them, "The iPad."
Not anymore. Based on hardware alone Surface is elegant to behold and feels incredibly solid in the hands. The VaporMg casing makes the Surface feel like a quality slab of computing magic. The device excels with three very important ports: HD video out; USB 2.0, and microSD. Here's what that means.
The HD video-out port allows you to connect the device to a secondary monitor enhancing your ability to get things done on this device. Sometimes you will need more screen real estate while using Office, and Surface allows you to do just that. You can purchase a dongle from Microsoft for about $40 but you can save some money by getting a Micro-HDMI adapter from Amazon for a few bucks.
The USB 2.0 port allows you to plug in a USB device like an external hard drive or flash drive to store extra content. Similarly the microSD port allows you to expand the hard drive space as well. I think this will be of tremendous value to users. At this time you cannot expand the iPad with USB or even a microSD port.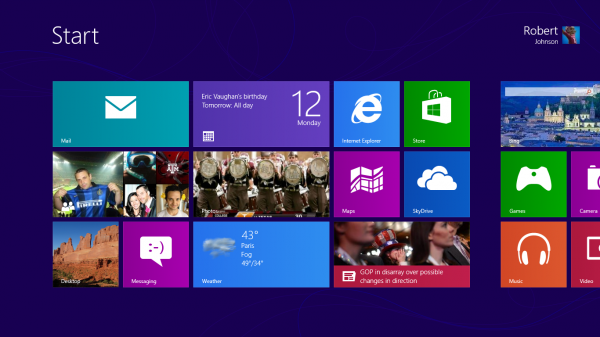 Keyboard Input
Probably Surface's single most innovative feature is the keyboard input. Microsoft offers two options, Touch Cover and Type Cover. The Type Cover is much closer to traditional keyboard input, and I was able to test one while waiting in line at the Microsoft store in my area. But the Touch Cover is what I purchased and is what I am using to write this review.
Microsoft Store reps made a point to say that it takes a few days to get used to the Touch Cover. But as soon as I unboxed my Surface and attached the cover (which is a cinch) I was able to knock out a solid paragraph with ease.
There are a few things here and there I need to get used to like shifting to all the ancillary keys like backspace and punctuation; but so far it has not been a huge deal at all. I love the Touch Cover and the sound Surface makes as I type.
Your mileage may vary. But the bottom line is that some people may prefer the Type Cover over the Touch Cover. Regardless both are a win for Microsoft and most importantly the consumer.
Surface has a magnetic connector similar to MacBooks for charging the device. Once connected a small light at the end of the connector illuminates. A few other reviews mentioned difficulty establishing the connection but I have no problems. One reviewer complained about trouble attaching in the dark. That's exactly the first environment I needed to charge my Surface. After a long day of using the device, I was exhausted and took Surface into my bedroom (which was dark). I had no problem establishing a connection in a dark room.
Battery Life
In the first three days of using Surface, I charged it twice: once for an initial charge and a second time because I actually used it from full power until the battery drained. The tablet arrives with at least 50 percent power. Once that died down on Sunday morning (I purchased on a Friday), Surface powered back up to full in just a few hours. One can easily get more than a full day of use out of this thing. This is after setup, installation of multiple apps, and Windows Update. I also downloaded Angry Birds Space and played it throughout the day as well as other games. Battery life was more than sufficient. You will be well pleased with the performance of Surface as it relates to battery life.
My general day-to-day use consists of web browsing, email, Facebook, Twitter, Xbox SmartGlass and content creation using Word.
Display
Surface has a 10.6-inch display at 1366 x 768 resolution. What that means is, you can view apps side-by-side. The display is very bright and crisp. Colors pop. Text looks gorgeous and is readable from just about any angle. As a test, I held the device flat at eye level and was able to read text on the screen. One major benefit of the Surface display: Microsoft includes anti-glare technology that significantly reduces glare on the screen. This is a major win for me.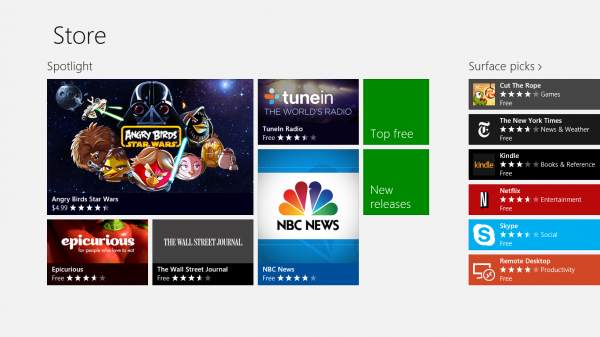 Performance
While writing this review Word crashed on me. That was because I was using the preview version. Since updating to the final version I haven't had any problems. Surface is a very responsive device that really shines when beaming photos or video to the Xbox.
The Software
Surface runs Windows RT. This is important to note because it means that you cannot install any desktop software on it (forthcoming Surface Pro supports older software). All applications must come from the built-in Windows Store. For instance, you cannot install Photoshop Express or PaintShop Pro, or any other desktop-based software. But this doesn't mean that you cannot use the tablet to create content, quite the contrary. Surface is one of the best mobile devices on the market today for creating content, particularly because it comes with Office apps installed.
Independent studies of the mobile marketplace show that the most requested app for tablets is Microsoft Office. Four Office 2013 applications -- Word, PowerPoint, Excel and OneNote -- come preinstalled on Surface RT. These are complete, fully functioning versions of these popular productivity applications. Outlook is not included. Office 2013 integrates with SkyDrive for saving and storing documents. There's no setup involved. It simply just works right out of the box.
Why is this important? You may hear at some point that the 32GB Surface comes with only about 14GB of free space because the preinstalled software and operating system takes up the rest. That's really not as bad as some make it out to be since most of your content is stored on SkyDrive. I have a second PC that is a desktop. It has all my photos, music and other important files. Xbox Music scans my music folder, storing the equivalent of those tracks in the cloud so that I benefit from not having to download them to my Surface. My photos are stored on SkyDrive. And any additional files or media content are accessible by logging into my SkyDrive account, selecting my desktop computer from a list of device names and choosing the drive where my files are stored. The cool thing about this feature is that SkyDrive exposes the full contents of your computer, including all external drives plugged into the USB port. Let that sink in.
It gets even better. SkyDrive is not the only way for me to access the contents of my desktop. Windows RT allows the Surface to join a HomeGroup. This is a much faster and recommended method of accessing files on another Windows 8 (or Windows 7) PC since the content is being pulled over the home network and not the Internet.
This is quite handy for someone like myself who has a ton of movies on an external drive connected to my desktop. I can access that machine using Explorer on the desktop and use the play to feature to stream the movies to my Xbox, all without leaving the couch.
Ecosystem Integration
This leads me to talk about one of the biggest advantages of owning a device like the Surface, the Windows Ecosystem.
An ecosystem is much greater than the number of apps in an application store. The Windows Store has a little over 10,000 apps at the time of this writing, which pales in comparison to Apple and Google stores. When purchasing a tablet, laptop, phone or any other computing device it is important to consider the overall ecosystem around those devices. You are getting the device itself but buying into an entire ecosystem.
I will be the first to say that the Windows ecosystem is the most compelling on the market. Let me explain. The single weakest part of this ecosystem is the low number of mobile applications. I suspect that will change quickly over time. The Windows Store is surging and quality applications are being added every day.
Device integration is a critical part of an ecosystem. Windows 8 takes device integration to an entire new level. While Apple has done well with iPhones, iPads and Macs to communicate with their Apple TV device, iCloud is woefully incomplete, which makes getting content from the cloud to your TV a challenge. We won't even talk about Google, which can't compete with the breadth of device types that Microsoft and Apple platforms enjoy.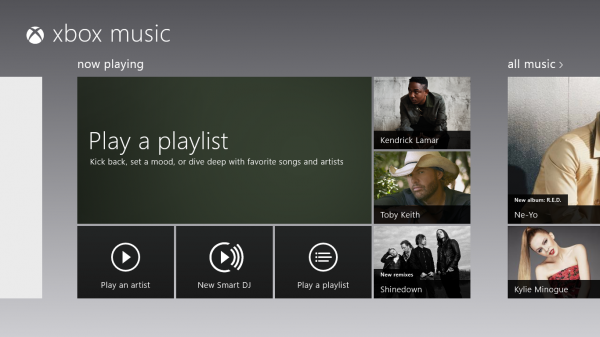 With Windows things are much more complete and robust. Xbox Music allows you to sync playlists and music files between the Xbox, PC, tablet and phone. When you think of Xbox Music, don't just think iTunes, Amazon Music, Google Music or Spotify. Xbox Music is the equivalent of all those services combined. That's not a small thing because for a small monthly fee you can subscribe to get access to the entire music library (including music videos) like Spotify; scan and match tracks on your computer like iTunes; and store your music files in the cloud like Amazon's music locker. This is a monster music service and should not be taken lightly.
SkyDrive is the equivalent of what Apple calls iCloud. But it also works like Dropbox. Files stored in the SkyDrive folder on your PC are automatically synced to your other devices where SkyDrive is stored. In Windows RT, SkyDrive is available from the Windows Store and content can be uploaded from Surface into your SkyDrive from within the app. SkyDrive sits at the heart of the Windows ecosystem. Files from Windows devices are immediately available through SkyDrive including files on external hard drives connected to a Windows 8 PC. SkyDrive also has apps for Android and iOS devices. Windows Phone also automatically uploads photos to SkyDrive. So no matter the device you own, SkyDrive keeps all your content in sync and immediately accessible.
Keeping documents and media files in sync is one thing, but what if you want to view that content on a larger screen? Let's say you have some friends over and you want to show them photos from the recent family trip. Your photos from the trip are stored on SkyDrive and it's not very convenient for everyone to crowd around your Surface to look at photos. So what do you do?
It's simple. Open the photos app which will automatically pull in photos from your SkyDrive account. Open up the devices Charm (swipe from the right of the screen) and select your Xbox from the list and you're done. It's that easy. Integration with the Xbox is even more compelling with the new Xbox SmartGlass app that turns any Windows 8/RT/Phone device into a second screen allowing you to control media playback such as movies, photos, and games from the device itself.
For instance, if you are a fan of the popular HBO show Game of Thrones, you will be happy to know that a second screen experience is being developed for the next season that will allow you to see bios of characters currently on the screen as well as a map of the current location. I find Game of Thrones a challenge to follow so I welcome this technology heartily. SmartGlass will also work with certain Xbox games allowing you to draw up plays in Madden for example.
The more Windows devices you own (laptop, desktop, tablet, phone, XBOX), the ecosystem is structured such that these devices are significantly better together.
Your Next Purchase
After two weeks of use, Surface just keeps getting better and better. I rarely use the iPad except for a banking app. Surface is the perfect device for consumption and creation. That is, until the Surface Pro releases. A buddy texted me the other day asking me how my experience with Surface has been. I told him, "Once the honeymoon phase is over, you realize that you really do have a tablet that is more powerful and capable than anything on the market".
Simply put, Surface RT is better than the iPad and here's why:
Allows for a connection to a second screen. I mentioned this earlier but you can connect an external display to Surface using the micro-HDMI port. This allows you to put the Start screen on one display (Surface), while you work in the desktop on the other screen.
Includes a full version of Microsoft Office. I could never write a review of this magnitude on the iPad. Think about that for a moment. Even though Surface is not fully a PC, since installation of desktop apps is prohibited, it is much more capable at creating content, if for no other reason than full version of Office 2013.
Adobe Flash support. Internet Explorer on Surface supports Adobe Flash for approved websites. There's no need to install an extension (which is prohibited anyway). Flash comes preinstalled and is automatically updated by Microsoft.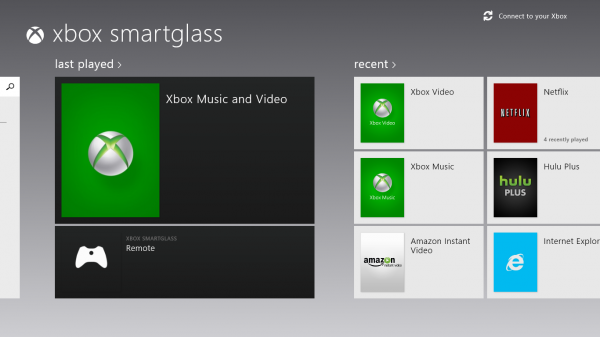 Connect to 400 million external devices. I have a wireless printer that I did not have to install drivers for. Surface simply found the peripheral and allowed me to print to it out of the box. Microsoft created a website that allows you to check if your device will work with Surface.
Integrated Keyboard. Although there are myriads of external keyboards you can connect to the Surface, two models come with a detachable keyboard cover.
Multiple User Accounts. These are not profiles that work under the same user account. These are completely separate user accounts that allow each user to customize the environment to his or her own liking. Additionally, this allows each user to sync settings, calendars, email, bookmarks and other preferences. By contrast, iPad is limited to one account only.
Fully Functioning Windows Explorer. The desktop contains the full Windows Explorer experience that allows you to connect to HomeGroups, as well as any other devices on your network for moving or viewing files on your Surface, or for pushing to your Xbox 360.
The Verdict
Surface is fantastic. There's no tablet like it on the market. If you're looking for a mobile device that allows you to play casual games like Angry Birds and write a book report in Word, Surface is your choice. Concerned about apps? Don't be. The Windows Store is new and surges with quality apps at an alarming rate. Some are even exclusive to the Windows platform. Concerned about viruses and malware? Don't be. Windows RT comes with built-in security protection. You don't have to worry about viruses at all.
Surface RT is not a full laptop replacement, but it's definitely more capable than iPad or Android tablets.
If I were giving the Surface a numerical rating (out of 10) it would look something like this:
Hardware: 9.8
Software: 9.5
Workability (ability to get real work done): 9
Ecosystem: 9
Overall Rating: 9.3