HP: Surface is 'slow and a little kludgey'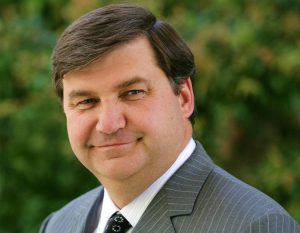 Our own Robert Johnson might love his Microsoft Surface tablet, but HP's head of PC, Todd Bradley, isn't quite so keen. In an interview with IDG Enterprise, Bradley dismisses Microsoft's foray into the PC hardware market claiming he doesn't see the new tablet as a threat.
"I'd hardly call Surface competition", he says, before going on to explain his reasons. "One, very limited distribution. It tends to be slow and a little kludgey as you use it. I just don't think it's competitive. It's expensive." He also states that consumers haven't taken to the Windows RT tablet either. "Holistically, the press has made a bigger deal out of Surface than what the world has chosen to believe. If you want to go to any of the 30 Microsoft Stores in the United States to buy one, I think you should probably do that".
HP makes tablets for the enterprise, but -- no doubt still burnt by last year's TouchPad fire sale -- has no immediate plans to roll out a Surface competitor. According to Bradley: "We're not entering the consumer tablet fray any time soon. We'll be doing something next year, but you won't see a consumer tablet from HP before Christmas. You'll see convertibles that are focused on how you use the device, keyboard, clamshell".
Returning to the subject of Microsoft, Bradley freely admits he isn't a big fan of RT and when asked if Windows 8 makes sense without touch, says: "Depends on the customer. You can clearly use it and navigate it. It's a question of pricing, how do you get a broad set of touch products with prices that are relevant. Microsoft has clearly tried to dictate to customers what they need. If you look at retail orders, what we built with touch related to Windows 8, touch is a small percentage of that. It's a price point issue, it's a go to market issue, it's an orientation issue"
Photo credit: HP