Microsoft pushes new SkyDrive features -- selective sync and easier sharing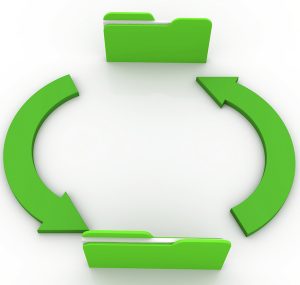 Microsoft has clearly begun to focus more heavily on the cloud for both businesses and consumers. The company has integrated Skydrive into both Windows 8 and Office 2013, and even some recently announced SharePoint features included SkyDrive integration into the social and collaboration app for business. Now, today, it has rolled out two more improvements to the cloud storage service.
Along with the brand new features that were rolled out today, Microsoft's Mike Torres, Group Program Manager for SkyDrive apps, couldn't help tooting the company's own horn a bit by trumpeting that SkyDrive has doubled in usage -- "in the last 6 months, you have doubled the amount of SkyDrive storage being used." This is too vague to indicate any real numbers of storage or users so that will remain open to interpretation for now.
With those usage claims aside, let us get to the meat of the matter and see what is actually included in the update. After all, that is what you came here for, right?
Selective Sync
This one may be a nod to new devices like the Surface that have much smaller storage capacities than today's computers. With that limitation in mind, Microsoft now allows users to select which files within SkyDrive to sync to other devices and which don't. For instance, you may not need those family pictures taking up space on your drive while on a business trip, but you certainly want your PowerPoint presentations along for the ride.
Easier Sharing
You could already share files and folders via email, Twitter and Facebook, but now Microsoft has made this process easier. Simply right-click a file or folder on your computer and choose "share". Your web browser will open to SkyDrive and enable sharing options. Don't worry if you are not using Internet Explorer either because the company claims it will with any "default browser".
Availability
SkyDrive has been updated for Windows, Windows Phone 7.5 and 8 and Android. Microsoft made no mention of Mac or iOS at this time. Personally, I received the Android update automatically a few hours ago.
Conclusion
SkyDrive is free for up to 7GB of storage, which is more than free accounts with some other services such as Amazon Cloud Drive, Dropbox or Google drive. Early adopters who were grandfathered in should have 25GB of free space. The cloud market is a tight and growing field these days and Microsoft is being forced to integrate quickly to try and be at the top of what may be the future. Today Microsoft made what, in my opinion, should be a step forward.
Photo Credit: sheelamohanachandran2010/Shutterstock