The cloud ate my homework: Why I plan to use more physical backups instead of fewer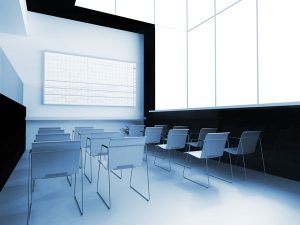 This week was big for consumer cloud storage services, Dropbox passed 100 million users, Box rolled out an overhauled Android app, while Microsoft's SkyDrive got new selective sync and simpler sharing functionality.
In addition to all of the news, I had one of those personal moments where cloud storage kind of saved my ass this week. But where the cloud helped me immensely, it didn't save everything.
I was supposed to give a presentation on the state of the Japanese imaging and optics industry, but despite all my care, the presentation I brought on a USB stick was corrupted and would not open on the PC at the lectern.
This was, of course, no reason to panic. I am in the habit of mirroring important files on one or more cloud services. The service I choose depends largely upon what devices and software I have been using to manipulate these files. In this instance, I had spent a couple of hours on a train ride updating the presentation with QuickOffice on my Nexus 7, so I had uploaded a copy to my Google Drive.
Standing up there with the seconds ticking down, wouldn't it have just been perfect if the computer somehow couldn't connect to my Google Drive? Yes, and that is exactly how it happened. Still, it wasn't time to panic.
That panic would come a few moments later when Google Drive finally connected. I downloaded the presentation to the local machine only to find that it was an earlier revision than I had expected. I forgot that I had done all of my final revisions in PowerPoint at home, which I did not automatically mirror online. I was forced to give the presentation with some important charts missing.
I had to resort to verbally describing a couple of essential bar graphs, not exactly the most effective way to convey information.
The problem is that I thought I had myself adequately covered against any setbacks of this nature. My physical copy failed, and my cloud backup partially failed because the document in the cloud was not the master, but instead a backup iteration. If I had put the cloud first in this situation, and used the physical media as the backup instead of the master, the outcome would have been different.
I walked away from the lectern at the end of my presentation thinking I should re-evaluate my personal content management strategy. I found myself thinking it might finally be time to put my master copies in the cloud, then back them up with another cloud service as a first line of defense, and then back them up on physical media as the final failsafe.
Yet, redundant cloud coverage is really only a single line of defense against a service-level disconnect. It is much easier to knock out both my primary copy and my backup with a single point of failure such as a wonky, unreliable network connection. It would actually be more beneficial for me to carry a second physical backup on a different type of portable media, such as a mobile hard drive or another form of removable media like an SD card.
The problem, of course, is that this requires a handful of additional steps in the course of saving a document, and it means I have to carry additional physical media that must be protected. But despite the additional steps required in carrying redundant physical media, it's still a more versatile backup solution than the cloud, even in simple settings with a low security risk.