You CAN have LTE on Google Nexus 4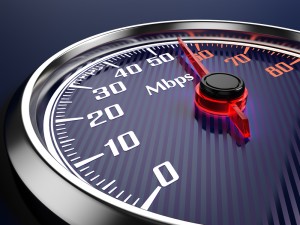 There is a heated discussion surrounding the lack of LTE on the Google Nexus 4 -- my college Joe Wilcox deems it problematic, while I'm far less affected on the other side of the pond. But there's more to it than meets the eye. Fast data speeds are not out of this world on the Nexus 4 with LTE found working on Roger and Telus in Canada.
The Nexus 4 is similar to the LG Optimus G in the hardware department, but while the latter has a full-blown setup the former can only connect to LTE on Band 4. This limits the number of carrier networks that the Google-branded smartphone can utilize to achieve the higher data speeds. Rogers and Telus customers are apparently "blessed" by the recent discovery, as both can take advantage of LTE with only a few minor modifications. The bad news is that the hidden feature may be useless on other carriers that do not use the mentioned band.
In order to activate LTE on the Nexus 4 users have to dial *#*#4636#*#*, which will then show a "Testing" window. Afterwards "Phone info" must be opened and LTE selected from the first dropdown menu. Depending on the carrier a different APN might be needed as well. Rogers customers reported that changing it to "ltemobile.apn" does the trick.
For those that can take advantage of it, the benefit is easily noticeable. Owners have reported speeds in excess of 20Mbps, and even 50Mbps. However this, may be short-lived as Google could take the feature down completely in a future update.
Photo Credit:  Sashkin/Shutterstock